One of the most common questions parents ask when approaching the idea of therapy for a child with autism is "how long will my child need therapy?" Unfortunately, there is no easy answer or one solution for a child with autism. Each child is unique in their skills and goals. This means that each child's therapy plan and programs, and the length of that therapy plan, will vary.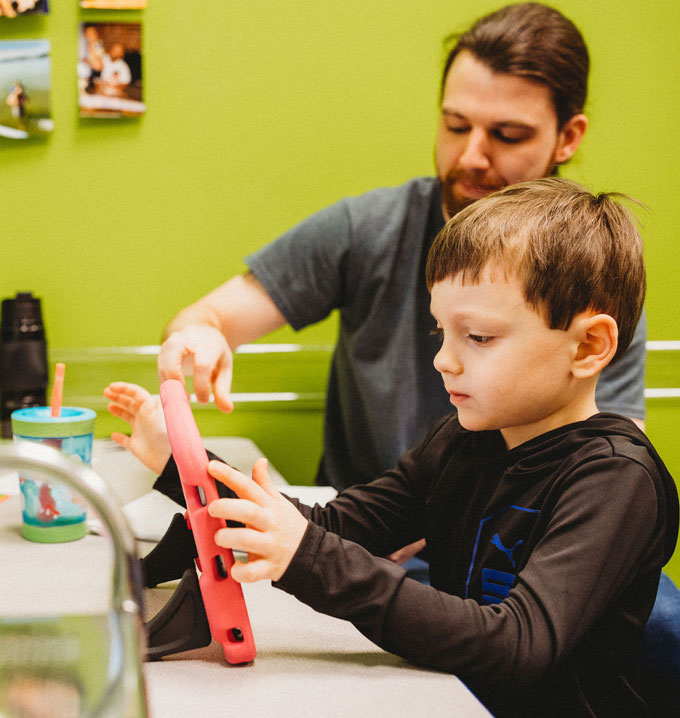 However, on average, most children are enrolled at a center for two years. While a child may only be enrolled for two years, that does not mean they only need two years of therapy. At Lighthouse, the goal is to transition children back to a classroom setting where some form of therapy continues. This may mean having a classroom aid work with them or setting up an IEP with the school. Other children may not need any support at all.
Autism Spectrum Therapies at Lighthouse
ABA therapy programs at Lighthouse Autism Center are full-time or part-time programs. This is based on the recommendation of the clinical team following an assessment of each child's unique needs. A part-time program is 20 hours per week and can be mornings or afternoons. A full-time program is 40 hours per week and does replace school for a child.
Full-time ABA Therapy for Autism
A full-time program allows for a more thorough approach to therapy for the child. By enrolling them in a full-time program they are receiving the maximum amount of therapy they can. This is often recommended for young children with a focus on early intervention. If a child is enrolled in a full-time program at a young age, they significantly increase success in leading a more independent life. While every child is different, most children will begin to see improvements beginning their first week of therapy. It's important to remember that ABA therapy involves taking large goals and breaking them into very small, measurable, and attainable goals for your child. These small goals will build on each other until they culminate in the achievement of a larger goal.
Center-based ABA Therapy for Autism
Center-based ABA therapy is when the therapy sessions take place inside an autism treatment center (as opposed to in another setting such as the home or community). Center-based therapy offers more consistency and more learning opportunities as well as opportunities to prompt different learning opportunities. This environment ultimately leads to better outcomes for children with autism.
Ultimately, there is no "cookie-cutter" approach when it comes to your child. At Lighthouse, we understand that and are dedicated to giving your child a unique and personalized experience that will help them to unlock their unlimited potential.
Together, we can unlock your child's potential