New Location Center Opens in South Bend, Indiana
Lighthouse Autism Center, an ABA therapy center for children with autism, has announced it will open its newest center in South Bend, Indiana this summer. This will be the eighth location for Lighthouse Autism Center, which opened its first center in Mishawaka in 2012.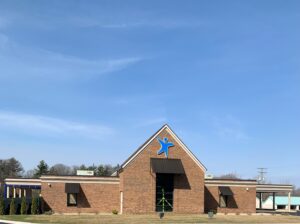 After a brief shut down in March and April due to the COVID-19 pandemic, all Lighthouse Autism Center locations are now open and preparations to open the newest South Bend center are moving forward. Lighthouse has implemented new policies and procedures in order to protect the health and safety of children while continuing to provide the highest quality autism therapy services to clients. These procedures include:
-Masks worn by staff at all times
-Temperature checks for all children and staff prior to entering a building
-No group activities such as eating together in the kitchen or group classes
-Extra staff on site to perform sanitation of surfaces multiple times each day
-COVID-19 testing available to all staff and clients who show symptoms or may have been exposed to someone who tests positive for COVID-19
Gregg and Sandy Maggioli, founders of Lighthouse Autism Center, and parents to a child with autism, are confident these new procedures will allow the organization to continue to operate safely. "I'm not sure that anyone could have imagined we would be facing a pandemic in our lifetime. While this can be a scary and uncertain time, especially for parents, I am confident that Lighthouse has the policies and procedures in place to keep our children, families and staff safe. We also recognize that now more than ever, the kids and families we serve need us. Parents need our support and children need the stability and routine our therapy offers. We are proud to continue to offer autism services to our families and excited to be able to expand our services to the South Bend community," said Gregg Maggioli, CEO of Lighthouse Autism Center.
Lighthouse Autism Center is now enrolling children at their newest location. To learn more and schedule a tour, call 574-387-4313
Find a Center Near You
Interested in finding an autism center near you? Click Find a Center below to view a full list of current autism therapy centers.