Lighthouse Autism Center's Staff Spotlight highlights the incredible people who work on our team. The Staff Spotlight will feature employees across all different centers in a variety of positions. This is an opportunity for our community to get to know the people who work so hard every day to deliver the best aba therapy to the kids and families we serve.
Meet Olivia
Meet Olivia. Olivia is a Jr. Program Manager at our Elkhart – South center and has been with Lighthouse Autism Center for three years. Olivia recently graduated from Ball State University with her Master's in ABA and received her BCBA certification in July of 2020. As a BCBA with Lighthouse Autism Center, Olivia oversees a small caseload of children and designs and implements custom therapy programs to help children advance social and communication skills, daily living skills, and more.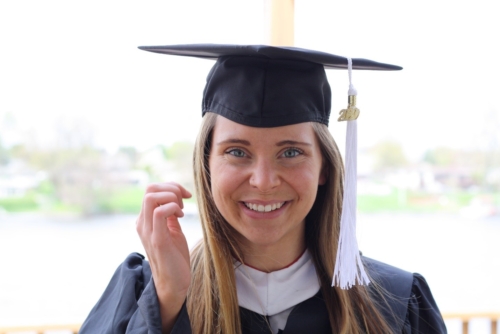 Tell us about why you applied for a position with Lighthouse.
I originally did an internship at an ABA center in Munice, IN while I was in college. Once I moved back home after I graduated, I knew I wanted to continue working in the ABA field because I fell in love with the science behind ABA practices.
Tell us about a favorite memory with your team at Lighthouse.
My favorite memory is that I have made lifelong friends through this company. Being in a service field bonds you to other people because you share the same passion. Lighthouse has introduced me to some of the greatest people I have ever met!
What is your favorite memory from your time at Lighthouse?
My favorite part about working with kiddos at Lighthouse is when they completely surprise you and show you skills that you had no idea they had! These kiddos never fail to impress and amaze me with all of the things that they can learn. Working with them is the biggest blessing and I am so lucky to be their teacher!
How would you describe your Lighthouse experience?
I would describe my Lighthouse experience as memorable. I have gotten the chance to work at two centers and get to know so many different kiddos and therapists. It has been wonderful being a part of this community!
Olivia is a dog mom to a standard poodle named Stella and is looking forward to getting married in the Fall of 2020.
Ready for a career where you can make a difference?