Meet our Long Term Staff at Lighthouse Autism Center
The leading clinical staff are central to the quality of care at any ABA center. They are the Board Certified Behavior Analysts who write and oversee programs for individual clients.
When an ABA center has low turnover amongst its leading clinical staff, this is a good sign. Quality ABA centers should maintain low turnover to ensure a higher quality of care for their clients.
Another sign of a quality ABA center is a smaller caseload size per BCBA. BCBAs who are overwhelmed with higher caseload numbers simply won't be able to provide the same level of attention to each individual child as they would with a smaller caseload.
At Lighthouse, we are all about low turnover and small caseloads. To prove it, we wanted to showcase the staff who have been with us for the long haul: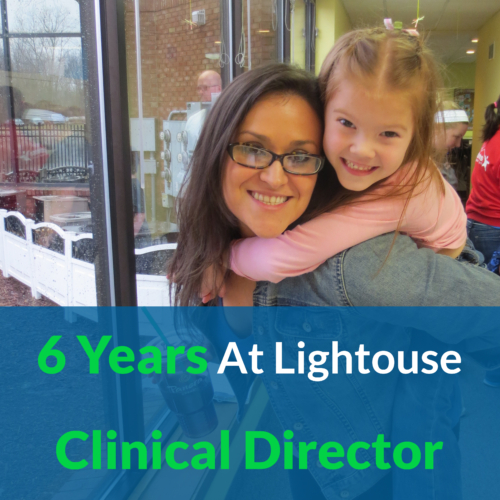 Leila Allen, Clinical Director
Our Clinical Director and a Board Certified Behavior Analyst(BCBA) who has been directing our clinical team for six years. Leila is an animal rescue lover with two large dogs who weigh over 120 lbs!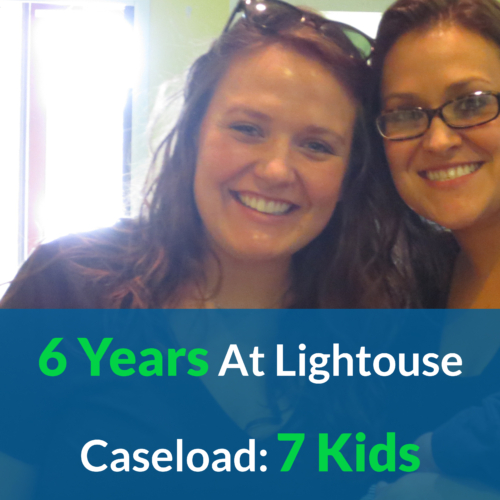 Jordan Kujawski, Senior Program Manager
Jordan is a BCBA and our Senior Program Manager at the Park Place Center in Mishawaka, IN. Jordan is a full-blown boy mom with 3 energetic sons under 5 years old.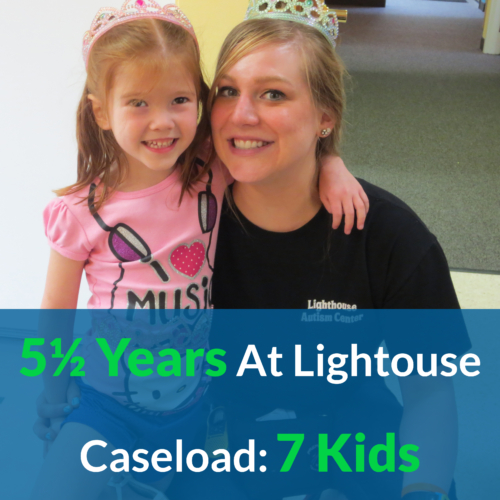 Torie Itani, Senior Program Manager
A Board Certified Behavior Analyst and the Senior Program Manager at the founding center of Lighthouse. One of Torie's favorite things to do is to attend music festivals throughout the country.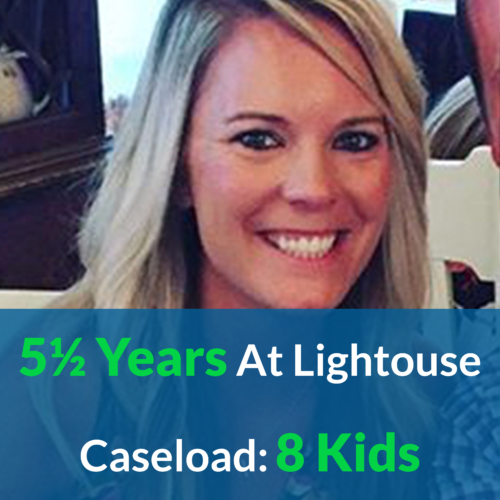 Katie Meyer, Senior Program Manager
Our Senior Program Manager in Plymouth is Katie. Katie loves to travel and go hiking in various countries. Katie is also a Board Certified Behavior Analyst!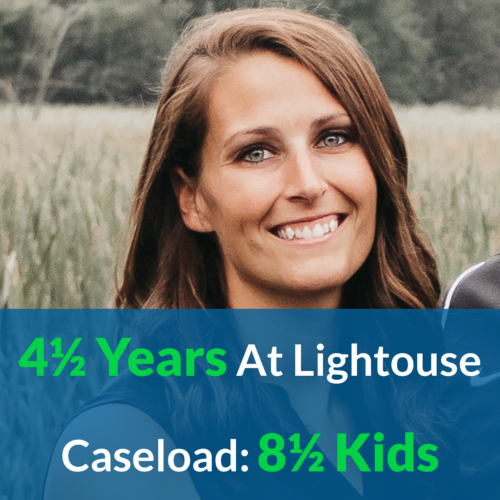 Nicole Smoker, Program Manager
Nicole is the Program Manager and BCBA in Warsaw, Lighthouse's second ever center. In her spare time, Nicole enjoys spending time with her family out on the lake they reside on!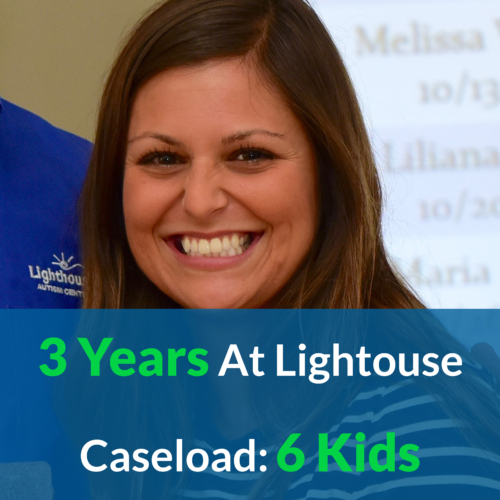 Natalie Donkersloot, Senior Program Manager
A Board Certified Behavior Analyst and our Senior Program Manager in Portage Michigan. Natalie loves to partake in outdoor activities throughout Michigan.
Ready for a career where you can make a difference?