Handling inappropriate behavior from autistic children can be challenging, especially in public settings. With the right strategies and understanding, it's possible to effectively manage and address these behaviors in a way that supports the child's needs and promotes their well-being.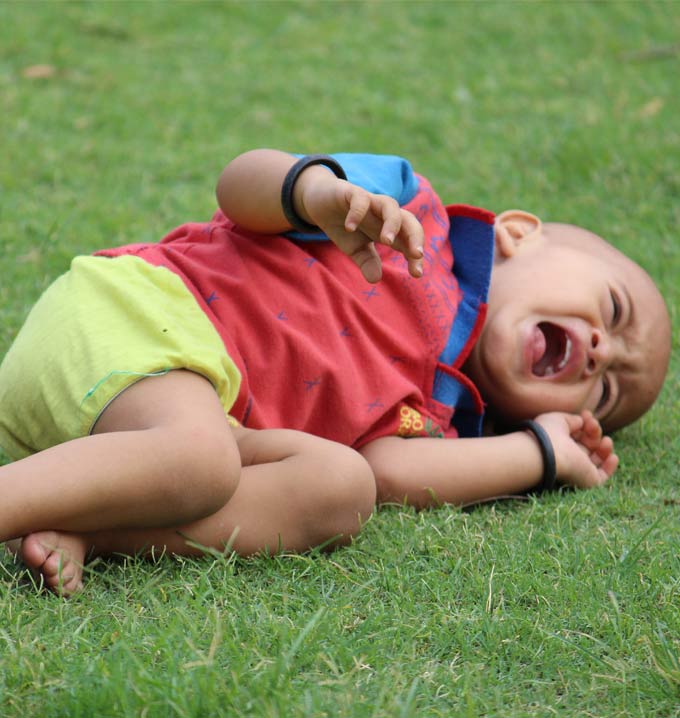 How To Handle Socially Inappropriate Behavior in Public
Handling inappropriate behavior from autistic children can be challenging, especially in public settings where social expectations are high. Even as caregivers, it is often difficult to differentiate between common autistic behaviors and misbehavior.
With the right strategies and understanding of autistic behavior, it is possible to effectively identify, address, and manage challenging behaviors. This guide will provide practical tips for parents, caregivers, and educators to navigate and support autistic children in public settings.
Understanding autism and inappropriate behavior
Autism is a neurodevelopmental disorder characterized by social communication challenges, sensory sensitivities, and repetitive behaviors. Socially inappropriate behavior in autistic children may manifest in various forms, such as meltdowns, self-stimulatory behaviors, aggression, or non-compliance. It is essential to recognize that these behaviors are often communication tools used by the child to express their needs, discomfort, or anxiety and not just naughtiness or misbehavior.
Unique challenges faced by autistic children in public settings
Public settings can be overwhelming for an autistic child with behavioral problems due to sensory overload, unpredictable social interactions, and rigid expectations. These challenges can lead to heightened anxiety and an increased likelihood of exhibiting inappropriate behaviors. It is crucial to consider these factors when addressing and managing their behavior.
Here are some of the key challenges faced by autistic children.
Sensory overload
Public places can be overwhelming for autistic children due to increased sensory stimuli, such as loud noises, bright lights, crowded spaces, and unfamiliar smells. These sensory inputs can lead to sensory overload and trigger anxiety or meltdowns.
Communication barriers
Autistic children may have challenges with expressive and receptive communication skills. In public settings, they may struggle to express their needs, desires, or discomfort, leading to frustration or misunderstandings.
Social interactions
Engaging in social interactions can be challenging for autistic children. They may find it difficult to interpret social cues, understand non-verbal communication, or initiate and maintain conversations. This can result in feelings of isolation or difficulty making friends.
Unpredictability and changes
Public settings often involve unpredictable situations, such as unexpected changes in routines, transitions, or disruptions in the environment. Autistic children rely on structure and predictability, so these unexpected changes can cause anxiety and distress.
Sensory seeking or avoidance behaviors
Autistic children may exhibit sensory seeking or avoidance behaviors in public settings. Some may seek sensory input by engaging in repetitive movements or self-stimulatory (stimming) behaviors, while others may try to avoid certain sensory experiences by covering their ears, avoiding touch, or withdrawing from the environment.
Lack of understanding and acceptance
The general public may not always understand or be accepting of autistic behavior. This can lead to judgment, stares, or comments from others, creating a challenging and potentially uncomfortable environment for both the child and their caregivers.
Practical strategies for addressing inappropriate behavior
Handling inappropriate behavior requires patience, understanding, and a proactive approach. Here are some practical tips on how to prepare for, deal with, and avoid future socially inappropriate public behavior.
Identify triggers
Observe when and where challenging behaviors are most likely to occur. Recognize specific people, locations, times of the day, or sensory experiences that may contribute to the behaviors. Provide appropriate sensory tools or strategies, such as noise-canceling headphones or sensory breaks, to help them regulate their sensory input and prevent sensory overload.
Teach skills in controlled environments
Take advantage of situations outside of public settings to teach and reinforce appropriate skills. Practice walking together, waiting in line, sharing toys, or tolerating transitions when demands are minimal.
Communication and social skills training
Teach the child alternative ways to express their needs and emotions through effective communication strategies. Social skills training can help them navigate social interactions more smoothly.
Establish clear expectations
Set clear and consistent rules and routines, using visual supports such as visual schedules, videos, or social stories, to help the child understand what is expected of them in public settings. Visual cues can help individuals with Autism Spectrum Disorder (ASD) understand expectations and provide a sense of structure and predictability.
Prepare for outings
Plan ahead by researching unfamiliar locations and communicating with staff or facility personnel about specific needs or challenges. Familiarize the individual with the environment through virtual tours, pictures, or videos.
Gradual exposure
Begin with short trips or visits to help the individual become familiar with new environments and social interactions. Bring along preferred toys or activities to provide comfort and enjoyment during outings.
Incorporate breaks and sensory regulation
Individuals with ASD may benefit from taking breaks or finding a calm space when engaging in activities outside their comfort zone. Establish a communication system to indicate the need for breaks or assistance.
Redirect and distract
If socially inappropriate behavior arises, gently redirect the child's attention to a more appropriate activity or provide them with a sensory tool or object that can help redirect their focus.
Stay calm and supportive
Knowing how to reduce aggressive behavior in an autistic child can be particularly difficult in the moment. Respond to challenging behaviors with patience and understanding. Remaining calm can help de-escalate the situation. Find a safe and quiet space if necessary, and consider involving supportive family members or friends for assistance.
Calming strategies
Teach the child calming techniques, such as deep breathing exercises or self-soothing strategies, to help them regulate their emotions and manage anxiety in public settings.
Reinforcement and positive behavior support
Implement a system of positive reinforcement to encourage appropriate behavior. Use praise, rewards, or a token system to reinforce desired behaviors, providing motivation and encouragement for the child.
Advocate and educate
Educate others about autism and the challenges faced by autistic children in public settings. Raise awareness by carrying a card explaining autism-related behaviors to share with others who may not understand. This can promote understanding and reduce potential misunderstandings or judgment.
Seek professional support
Collaborate with professionals, such as behavioral therapists or occupational therapists, who can provide additional guidance and strategies tailored to the child's specific needs.
Collaborate with Lighthouse Autism Center
It is essential to remember that each autistic child is unique, and strategies should be tailored to their individual needs. LAC's innovative Lighthouse Fusion ABA Therapy, combined with its large archive of autism resources, is the perfect foundation on which to build an understanding of your autistic child's needs.
Together, we can unlock your child's potential