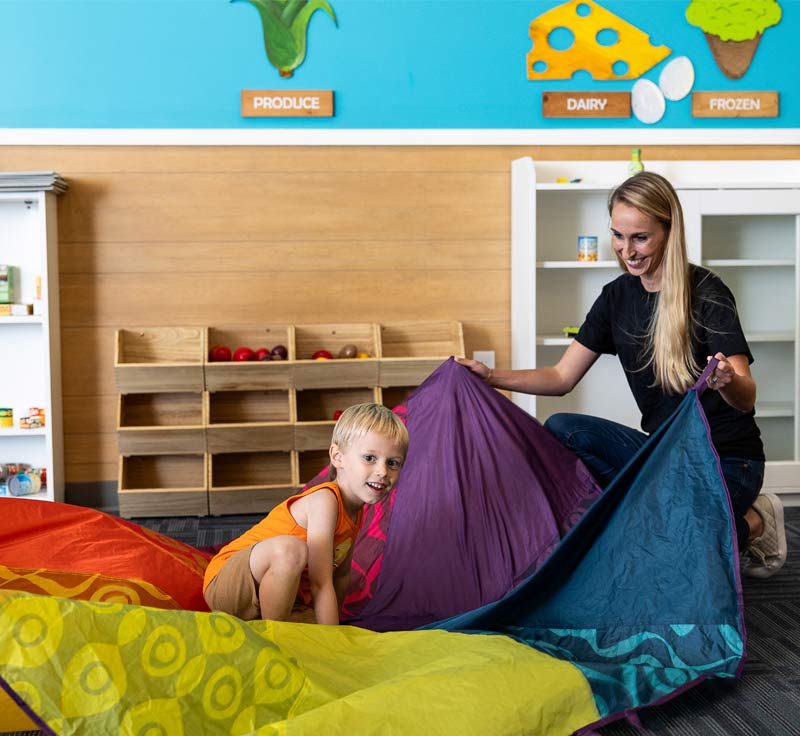 Diagnostic Services
Autism Evaluations for Children
Lighthouse Autism Center now offers autism evaluations at every Lighthouse location. If your child is missing developmental milestones, or you are seeing signs of autism in your child, it's critical to seek an autism evaluation. Research shows that the earlier children are diagnosed, the better their outcomes. Early intervention is critical for children with autism and an autism diagnosis is the first step to early intervention.
Our autism evaluation team will work with you to collect the necessary paperwork to complete the evaluation and then schedule your child's autism evaluation at a center near you.
Schedule Now
The Autism Diagnostic and Evaluation Process
Lighthouse Autism Center knows the importance of autism diagnoses and early intervention. We are here to help every step of the way.
During the evaluation, the caregiver and child will meet with a member of our clinical team for one hour, during which they will answer questions regarding the child's development and behavior. Our clinician will observe and interact with the child. For every child, the appointment will feel just like play! Following the appointment, the clinician will compose a report and deliver the results of the evaluation to you, along with recommendations for next steps.
Contact Us
Step 1: Contact Lighthouse Autism Center's Diagnostic Team
Step 2: Submit necessary paperwork to our autism evaluation team
Step 3: Schedule your autism evaluation at a center near you
Step 4: Complete autism evaluation and receive results / recommendations
Frequently Asked Questions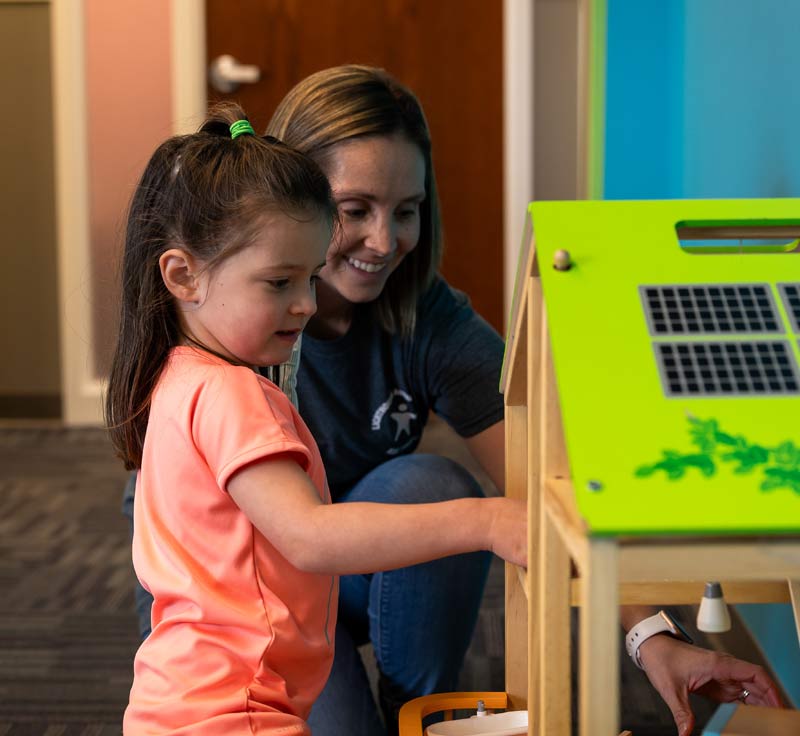 A child can be evaluated as early as 18 months for autism. The early signs of autism typically present as missed developmental milestones at an early age. Research shows that the earlier a child receives an autism diagnosis the better their long term outcomes. Lighthouse Autism Center offers autism evaluations to any child between the ages of 2 and 6.
Every individual with autism is different and there are a wide variety of therapies to meet each individuals unique needs. Children diagnosed with autism often receive ABA therapy, speech therapy, and occupational therapy. ABA therapy, or Applied Behavior Analysis, is the only treatment for autism endorsed by the U.S. Surgeon General and helps children improve social, speech, living, school-readiness and other skills, while decreasing behaviors that are harmful. Those that receive ABA therapy at an early age have been shown to lead more independent lives in the future.
Request an Evaluation
If you suspect your child could benefit from our autism diagnostic services, don't wait. Work with us to start the referral process now.