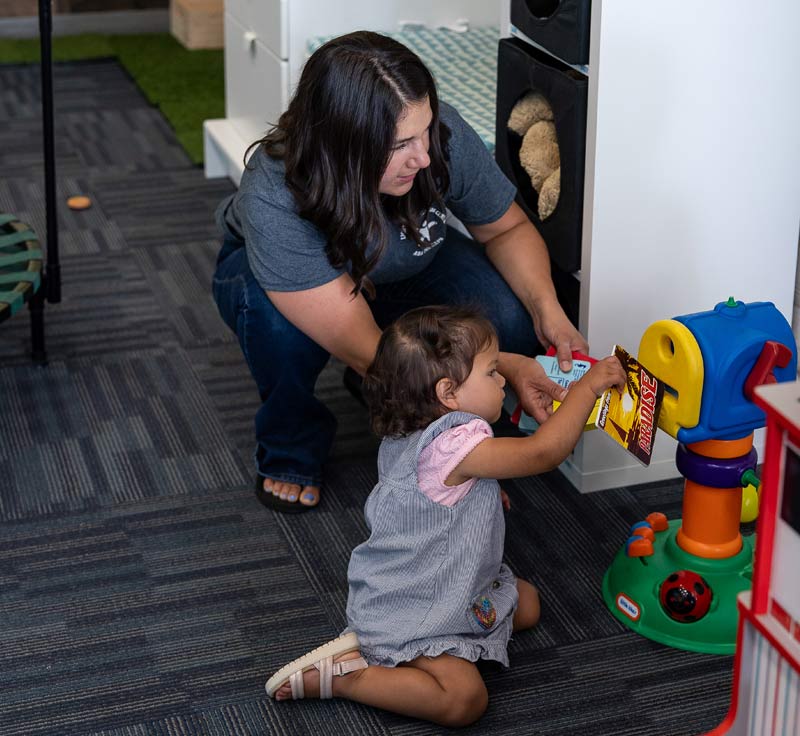 The Lighthouse Team
Every day at Lighthouse is an opportunity to change a life. Each member of our team is an integral part of pursuing our mission to bring the highest quality therapy services to children with autism. We are a team of passionate individuals boldly pursuing that mission, and having fun while we do it!
View Open Positions
We Are Here to Support You
While no two days look the same, working at Lighthouse brings incredible moments of joy and opportunity. Equally rewarding and challenging, our clinicians get to be a part of the progress and success of each child. Each individual is provided with a mentor to guide them, and we put a premium on growth and innovation. Connect with experts in the fields of ABA and speech, participate in continuing education opportunities, and let us help you achieve your career goals doing the work you love.
My favorite part about working at Lighthouse is Hands down the kiddos. I've been pleasantly overwhelmed by the team structure and family atmosphere at Lighthouse Autism Center. But, seeing those faces and watching our clients just light up with every small victory will never get old.
– Andy
I love working for LAC! I don't dread waking up in the morning to go to work. I come in excited for the day and excited to see the kiddos that have stolen my heart. This job has truly changed my life in such a short time!
– Caitlin
My experience at Lighthouse has been like no other job I have ever had. The teamwork is unmatched. When I started, my first day was full of encouraging words and tons of help. Even to this day I am still encouraged and never have to look far for help.
– Jordan
I have so many amazing memories at Lighthouse. My favorite though is when a mom dropped her child off on the first day. I told her that her son would have a wonderful day and not to stress because he is with people who will absolutely love him. She nervously smiled and said, "I know you guys will… I feel like we finally found our light at the end of the tunnel." What an honor, to be someone's light.
– Mel
The company has supported my family and I through amazing times of growth and difficult challenges. The past 2 years has spoken VOLUMES to the value LAC places on their families and employees. I feel honored to have experienced so many victories, met so many influential people I now consider my friends, and to be part of a company who encourages me to keep growing.
– Melissa