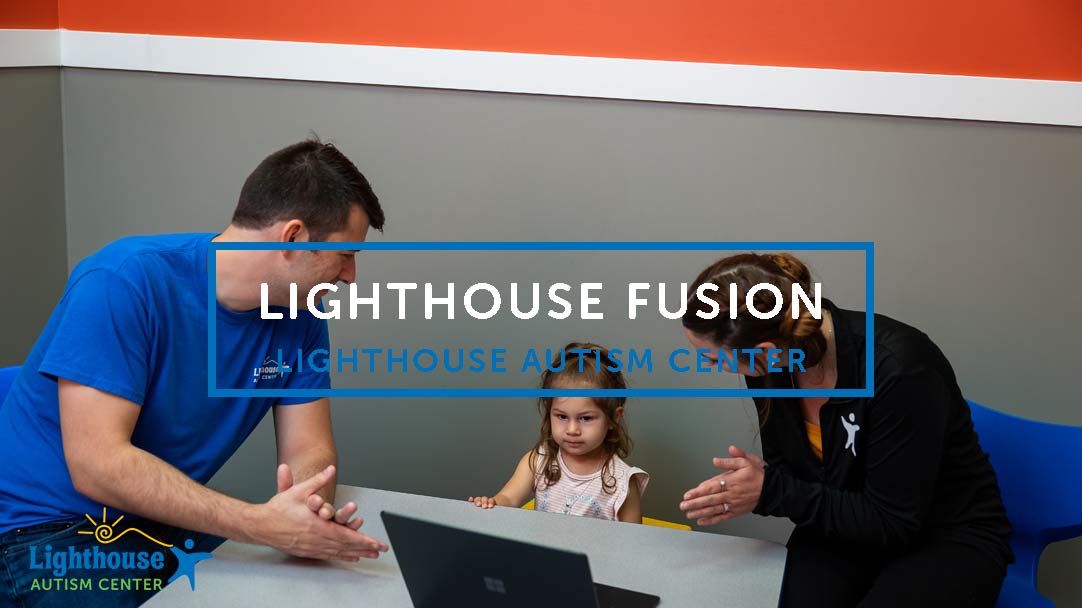 Lighthouse Fusion
An Innovative Approach to ABA Therapy
Designed by a team of dually certified clinicians, some of only a handful in the world, Lighthouse Fusion fuses ABA and speech into one enhanced therapy solution that delivers better outcomes for children with autism.
Get Started
What Makes Lighthouse Fusion Different
While Lighthouse Fusion is still ABA therapy, unlike other traditional therapy models, which keep ABA and speech therapy separate, Lighthouse Fusion brings them together, incorporating speech directly into a child's ABA therapy programs.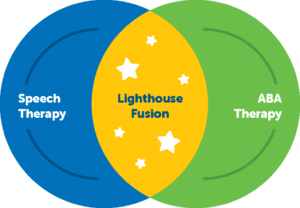 Get Started
Traditional ABA Therapy Model – programs are designed by a BCBA and implemented by an RBT. The BCBA and RBT are trained clinicians on ABA therapy practices and design and implement behavior related therapy goals for children with autism.
Traditional Speech Model – Most ABA centers do not offer speech therapy, or if they do, it is offered and billed as an entirely separate service from ABA therapy. Whether at the center or at another provider, most children will only receive 30 minutes of speech therapy per week as approved by insurance. That is a very short window for a child to make progress in such an important area of development.
Lighthouse Fusion Model – With Lighthouse Fusion, our team of dually certified Board Certified Behavior Analysts and Speech Language Pathologists, are working collaboratively with your child's BCBA and RBT to implement speech therapy directly into your child's daily ABA programs. That means your child is going from receiving 30 minutes of speech a week, to receiving daily opportunities for speech development, ultimately leading to better outcomes for your child. BCBA's and RBT's also receive training on speech therapy techniques for even more opportunities for speech development in your child's daily programs.
How We Fuse ABA and Speech
Together, we can unlock your child's potential