Prenatal multivitamins linked to lower autism risk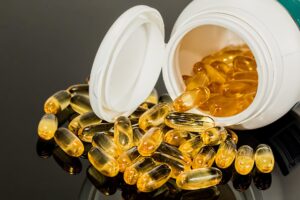 A new study suggests prenatal multivitamins may reduce a child's risk of developing autism. The study analyzed more than a quarter-million mother-child pairs in Sweden and found a link between multivitamin use and risk of the neurological disorder.
It's estimated that 1 in ever 68 people in the United States has a form of autism, boys more than girls. And since mothers-to-be are already advised to take prenatal vitamins, this could be an added benefit.
"Multivitamin use with or without added iron or folic acid was associated with a lower likelihood of having a child with an intellectual disability, compared with mothers who did not use supplements," said lead researcher Elizabeth DeVillbiss, a Ph.D. graduate in epidemiology and biostatistics at Drexel University's Dornsife School of Public Health. In fact, the odds of autism in the multivitamin group were 30 percent lower.
Autism, experts believe, is caused by genetic and environmental factors. It most likely starts in the womb, and the mother's diet during pregnancy might have an influence, said DeVillbiss.
However', it's too early to recommend multivitamins specifically for lowering autism risk. The study couldn't yield definitive cause and effect proof. It was observational and didn't keep track of specific supplements taken, timing, and the doses. Plus, the results of other studies have been inconsistent.
Even so, it's recommended that pregnant women take multivitamins- before and after pregnancy while they are still breast-feeding.
To read the full article, please visit https://drexel.edu/news/archive/2017/october/multivitamin-use-during-pregnancy-linked-to-lower-risk-of-autism-with-intellectual-disability
Together, we can unlock your child's potential