Open Enrollment – What You Need to Know
A Guide to Health Insurance for Children with Autism
Health insurance has changed dramatically in the last year, with many companies, like Anthem Blue Cross Blue Shield and IU Health, leaving the individual market in Indiana. This means there are fewer choices for 2018 making it important to begin shopping early.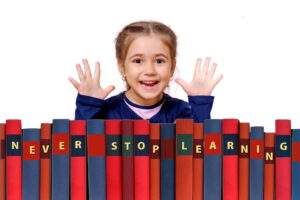 The Affordable Care Act (ACA)'s open enrollment period allows individuals to enroll in a plan through the Health Insurance Marketplace. Any family who has a child with autism and wants access to therapy should have a healthy insurance plan covering ABA services. So, for those that do not currently have health insurance, or have group coverage not covering ABA Therapy, now's the time to enroll.
To obtain insurance coverage in 2018, you mus purchase a policy between November 1 and December 15, 2017. While you may purchase a policy anytime during this period, the earliest the plan will be effective is January 1, 2018. The good news is ACA plans are fully funded and are mandated to include coverage of autism services. Plus, it doesn't affect the cost of the plan in any way. The Insurance Department at Lighthouse Autism Center has been working diligently with an insurance broker to identify plans that will most benefit families with autism.
To learn more or inquire about purchasing a policy, you can contact Lighthouse Insurance Manager, Michele Rohyans, at 574-387-4313, or micheler@lighthouseautismcenter.com.
When asked how Lighthouse can help families, Sandy Maggioli said, "We will help families find a policy that is right for them and even help them apply for grants to cover their out-of-pocket expenses. It is our goal to help families in any way we can, starting with the insurance process."
Together, we can unlock your child's potential