Lighthouse Autism Therapy Centers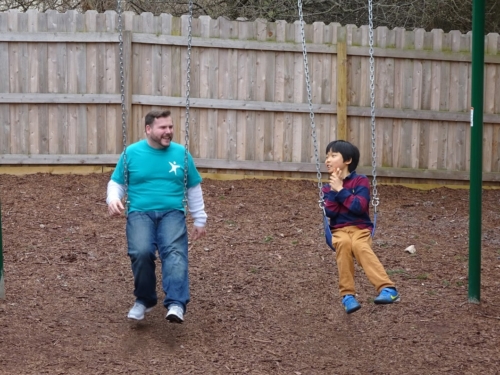 While Lighthouse Autism Center is unique in many ways from other autism therapy centers, one of the most important components to the therapy they provide is the one-on-one care each child receives.
Each child is assigned to a "pod" of therapists that consists of five to seven therapists who each learn the child's unique therapy programs and goals. By assigning a child to a pod, therapists learn the behaviors, triumphs, struggles and skills of the children within their pod. Through one-on-one therapy, a child is not only receiving individualized attention from a therapist who knows their programs, but it also significantly increases the safety of each child at the center.
Furthermore, in a typical day, a child will rotate among therapists within their pod every 45 minutes to an hour. This prevents a child from only learning how to do skills with a certain person and allows them to learn to transfer skills between different people, something that is incredibly important for a child with autism. It is this individualized attention and commitment to quality therapy that makes the Lighthouse difference.
Together, we can unlock your child's potential