Lighthouse Autism Center's Staff Spotlight highlights the incredible people who work on our team. The Staff Spotlight will feature employees across all different centers in a variety of positions. This is an opportunity for our community to get to know the people who work so hard every day to deliver the best ABA therapy to the kids and families we serve.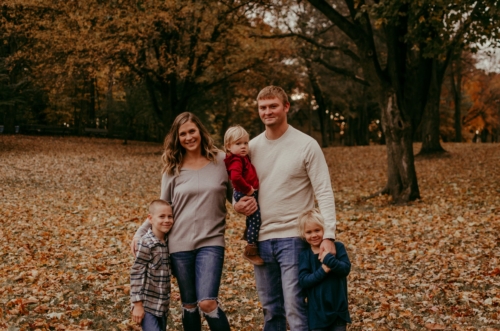 Meet Chelsea
Meet Chelsea. Chelsea is a Junior Program Manager at our Warsaw, Indiana center. Chelsea started at Lighthouse two years ago as an RBT, before being promoted to a Senior Therapist and now Junior Program Manager. Chelsea has a Master's in ABA from Ball State University and is preparing to sit for her board exam. As a Junior Program Manager, Chelsea works with a BCBA to design custom therapy programs for children with autism.
Tell us about why you applied for a position with Lighthouse.
"When I first started working in this field about 6 years ago, I immediately fell in love with it. When my husband and I moved to this area I knew I wanted to continue my career in ABA. After looking at several different companies I chose to apply at Lighthouse because of their values. "
Tell us about a favorite memory with your team at Lighthouse.
I love that Lighthouse provides the opportunity for team building events. One of my favorite memories is from last fall when we had a family fun day at a local farm. Everyone was able to bring their children and loved ones and have a day to spend together outside of the center. It was so much fun!"
What is your favorite memory from your time at Lighthouse?
"My favorite memory about working with the Lighthouse children is being able to teach them the necessary skills for them to transition into their next least restrictive environment. It's incredible rewarding to see them make this progress and I love being able to see our kiddos graduate and return to school!"
How would you describe your Lighthouse experience?
"I would describe my Lighthouse experience as amazing. Throughout my positions I have been able to learn and grow as an individual and in my career. Lighthouse is like a family. Everyone is always so kind and helpful towards one another."
When not at Lighthouse, Chelsea enjoys spending time with her husband and three children.
Ready for a career where you can make a difference?