After nearly a year of planning, meetings and construction, the expansion at Lighthouse Autism Center in Warsaw is finally complete. The center is bigger and better than ever, and, we can now serve even more families in the Warsaw area.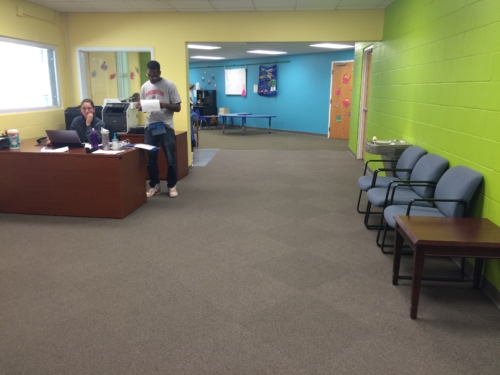 We opened the Warsaw location in July 2013 after many families, doctors, and autism advocates requested us to do so. With no other ABA Therapy providers in that area, Lighthosue flled a much needed gap in autism therapy services.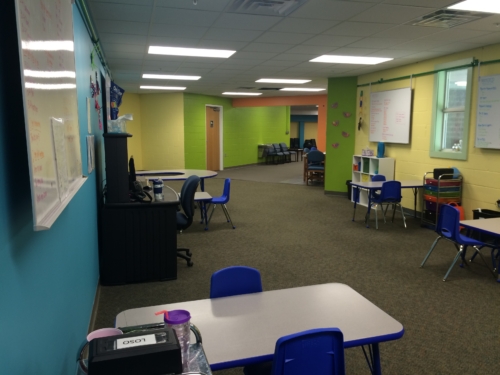 Since then, we've enjoyed the support and kindness of the Warsaw community. We've also been able to help some pretty wonderful kids and their families. As demand grew for our services, it soon became evident we would need mroe space and more therapists to continue providing ABA Therapy in Warsaw. So, we began an expansion and spent a great deal of planning, time, and resources to make it happen. Now, just under three years after, our expansion is complete, giving us two additional therapy rooms, a bigger playroom, and an indoor swing.
"This expansion is something that we've been discussing for quite a while, and it's great to see it finally coming to fruition," said Executive Director Gregg Maggioli. "A lot's gone into the expansion and were excited to be able to assist even more families in the Warsaw area than before."
The expansion will allow us to grow from serving 7 families to a total of 12 families, with kids from ages 2-12 attending. We anticipate hiring five more therapists from the Warsaw area to accommodate additional children enrolling. Should we find the need for our services continuing to grow, we will consider further expanding to meet those needs.
With the construction complete, we'd like to thank the BowenCenter, WJ Carey Construction, and the Lighthouse staff in Warsaw for their help and patience. "Now with this expansion, we have even more resources to continue offering hope for every child and every family in Warsaw," said Gregg.
Find a Center Near You
Interested in finding an autism center near you? Click Find a Center below to view a full list of current autism therapy centers.