Heart of the Matter May 2016
April was Autism Awareness month, which made it an extra special time for those of us in the autism community. To celebrate, we participated in several fundraising events while also collecting donations for the Lighthouse Families First Foundation. The LHFFF allows us to help special needs children, adults, and their families outside of Lighthouse's capabilities by giving 100 percent of the money raised to help those we assist.
On April 15, the Lighthouse staff volunteered at the annual Hockey 4 Life tournament. This group of civic-minded hockey enthusiasts raises money each year with their weekend-long event, which includes hockey games, a silent auction and a raffle. We helped keep score during the tournament while also passing out information on Autism Awareness to participants and spectators.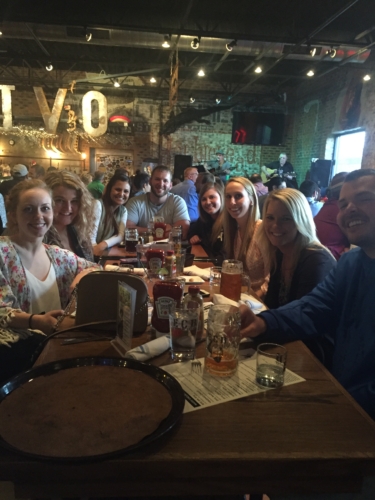 One of our Mishawaka Lighthouse Autism Center neighbors, Evil Czech Brewery and Public House, also promoted Autism Awareness to their customers throughout April. This included "A Night of Awareness" on April 21, which we co-hosted with  Evil Czech for the second time. On that night, Evil Czech donated 10 percent of all its sales to special needs families in the northern Indiana area. The event raised over $2,200 that will go directly to helping families in the area.
We can't thank these groups, businesses and all those who participated enough for their compassionate generosity and support. Because of you, we're able to make a positive difference in the lives of special needs children or adults and their families.
Together, we can unlock your child's potential