The Lighthouse Autism Center Story
Opening of First Lighthouse Autism Center
In 2012, Lighthouse Autism Center opened its first center in northern Indiana with a mission of bringing quality Applied Behavior Analysis (ABA) therapy to communities in need.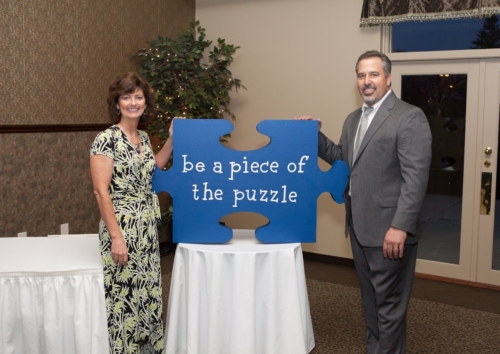 As parents of a child with autism, Gregg and Sandy experienced first-hand the transformative impact of ABA therapy. Gregg and Sandy's third child, Victor, was diagnosed with autism at the age of four while residing in Carmel, IN, an area that at that time did not offer ABA services.
One year later, when Victor was just five years old, the first ABA center in Indiana opened in Carmel, allowing Victor and the Maggioli family access to crucial ABA therapy services. Gregg and Sandy became heavily involved in the center – Gregg as the chairman of the board and Sandy with the accounting and insurance departments.
Through their ABA experience with Victor, Gregg and Sandy realized a passion for bringing this type of therapy to other families in need. When a family friend who also had a child with autism visited the center in Carmel, she told Gregg and Sandy, "this is exactly what I've been trying to find for my son."
As parents of a child with autism, Gregg and Sandy knew they could combine their unique experience with their passion for bringing ABA therapy to families in need. "Being a parent of a child that has autism gave us a very unique view into the needs of parents," Green Maggioli said. "Smaller cities like Mishawaka didn't have the same level of service as larger cities and we made it our mission to bring ABA to these smaller communities."
Looking for ABA services for your child? Experience the Lighthouse difference.
Together, we can unlock your child's potential