Lighthouse Autism Center Staff Spotlight: Sydney
Sydney's Lighthouse Autism Center Journey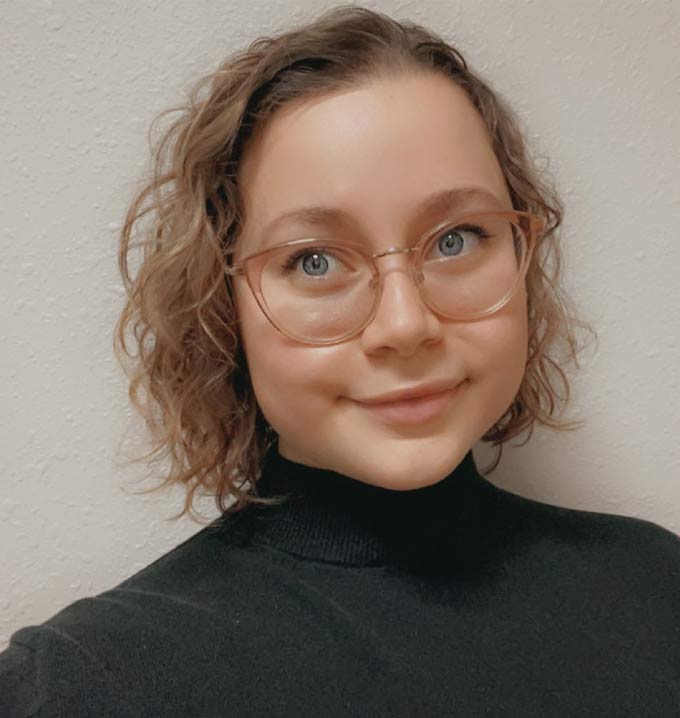 Sydney is the Executive Administrative Assistant and has been with Lighthouse Autism Center since January of 2022. She graduated from Valparaiso University in 2018 with a Bachelor's in English. She also minored in Spanish and music performance. Her favorite things to do outside of work are to read, cycle, play the flute, cheer on the Chicago White Sox, and spend time with her dog, Luna.
What made you decide to apply to Lighthouse?
It has always been very important to me to be a part of an organization that has a strong tie to the community and that strives to provide resources to the underserved. When I came across an administrative position with Lighthouse, I jumped at the opportunity. I had a strong feeling that I could be a good fit for the organization and Lighthouse could be a great fit for me!
What is your favorite part of working at Lighthouse Autism Center?
My favorite part about working at Lighthouse is that every day is different! My position requires me to wear a lot of different hats, and this allows me to learn something new every day. Even though I do not work on the clinical side of the organization, I still get to learn about the clinical operations and familiarize myself with how the organization serves our learners. I love that I get to broaden my skills with different projects and research opportunities. I also appreciate getting to work with the Executive Team as they all push me to become a versatile assistant.
How would you describe your experience working for Lighthouse?
I would describe my experience working for Lighthouse as fast-paced, challenging, and rewarding. I've experienced great collaboration between departments and can always find someone willing to help me succeed or point me in the right direction.
Do you have a favorite memory from your time here?
My favorite memory so far was getting to shadow a therapist during my first week. It was meaningful to get to see firsthand the services that I would support in my role on the learner support side of the organization, and the learners were so sweet. The bright, playful spaces of our centers are always uplifting to see and experience. I've also really enjoyed visiting some of the newly opened centers.
What advice you would like to share for those interested in a career at Lighthouse Autism Center?
If any position with LAC interests you, go for it! So many people on our team are willing to support you and help you succeed in a role at Lighthouse. There are also so many opportunities for growth and advancement. If you're looking for a rewarding career that will challenge you and allow you to serve your community, Lighthouse is the perfect place for you.
Ready for a career where you can make a difference?