Staff Spotlight: Meet Rachel
September's staff spotlight of the month is Rachel
Lighthouse Autism Center's Staff Spotlight highlights the incredible people who work on our team. The Staff Spotlight will feature employees across all different centers in a variety of positions. This is an opportunity for our community to get to know the people who work so hard every day to deliver the best ABA therapy to the kids and families we serve.
Meet Rachel
Meet Rachel. Rachel has been a Registered Behavior Technician at Lighthouse Autism Center's Greenfield location for one year. She graduated from Wittenberg University with degrees in Psychology and Sports Management. She is currently in graduate school working towards her Master's of Science in Education Psychology with a concentration in ABA.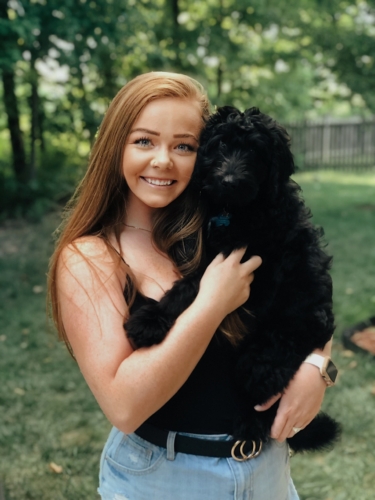 Tell us what you like about working at Lighthouse.
My favorite part of working with lighthouse team members is the opportunity to collaborate with amazing minds every single day. Having supervisors and co-workers to not only hold you accountable but to lift you up is an amazing experience. It has helped me learn so much and to ignite a passion for this field and our kiddos.
Tell us about a favorite memory from your time at Lighthouse.
My favorite part of working with Lighthouse kiddos is getting to watch them learn and grow every single day. Everyday is a new opportunity for them and getting to be a part of their success is something that is indescribable. All credit goes to these amazing, hardworking kiddos that I get the pleasure of working with.
How would you describe your Lighthouse experience?
Working at Lighthouse has given me the opportunity to learn so much about the field and develop new skills as a therapist and future BCBA as well as given me the chance to work with some amazing kiddos. I am excited to continue to grow with Lighthouse!
When Rachel isn't working, she enjoys hiking, DIY projects and playing with her puppy, Noodle.
Ready for a career where you can make a difference?