Staff Spotlight: Meet Cierra
Lighthouse Autism Center's Staff Spotlight highlights the incredible people who work on our team. The Staff Spotlight will feature employees across all different centers in a variety of positions. This is an opportunity for our community to get to know the people who work so hard every day to deliver the best ABA therapy to the kids and families we serve.
Meet Cierra
Meet Cierra. Cierra is a Registered Behavior Technician (RBT) at our Plymouth, Indiana center. Cierra has been with Lighthouse Autism Center three years and is a graduate of Winona Lake College with her Bachelor's in Psychology. As a RBT, Cierra is responsibly for working one-on-one with children who have autism to implement custom therapy programs to help that child develop social skills, communication skills, living skills and more. Cierra is currently working towards her Master's in ABA at Ball State University.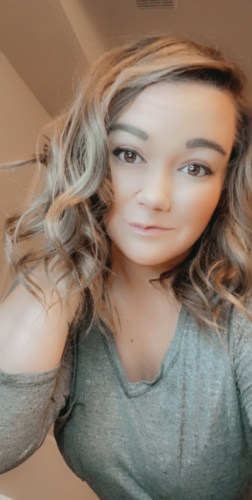 Tell us about why you applied for a position with Lighthouse.
Honestly, I fell in love with the idea of being an ABA therapist. I did my research before graduation and I had heard so many wonderful things about Lighthouse and I knew I wanted to be a part of a company that not only cared so much about their clients but about their staff just as much. Lighthouse just seemed like the best out of all the centers available!
Tell us about a favorite memory with your team at Lighthouse.
There are so many memories! If I had to pick one my most memorable would have to be back in March of 2019 there was a client at the center with a rare epilepsy disorder and it was epilepsy awareness month. Our team took the time to get shirts that represented epilepsy awareness and created banners and posters for this client. I remember holding one of the posters waiting for the doors to open for her and her parents to see us standing there waiting for them. Doing something that special with my team made it feel like a work family experience. I love participating in things like this with my team because it not only feels good to do something amazing for these families but feels amazing to band with my team in a way like this.
What is your favorite memory from your time at Lighthouse?
My favorite by far was a former client of ours that came to us not being able to walk on his feet. I could only move around on his knees. I remember our whole team working so hard to get him to walk using many assisting devices, and at one point even had a wheel chair. He got to a point to where he could walk if we held his hand, but if we didn't hold hands he would not walk. After months of practicing walking around the center I remember by the end of the day one day he let go of his therapists hand and took his first independent steps on his feet to his mom. It was the best thing to experience.
How would you describe your Lighthouse experience?
My experience at Lighthouse is life changing. Without Lighthouse I would not have found my passion for what I do. I love ABA so much and I love being a part of the solution and a part of the reason so many kids get a better outcome of life and so many positive changes for these families. It's the most rewarding feeling and I couldn't ask for a better experience. I love where I work so much that no other place would ever compare.
When not at work, Cierra enjoys running, cooking, and spending time with her husband and her rescue pup, Maggie.
Ready for a career where you can make a difference?