What is Applied Behavior Analysis (ABA)?
A Definition of What Applied Behavioural Analysis Means
ABA, or Applied Behavior Analysis, is a specific type of therapy used for children with autism. ABA is endorsed by the U.S. Surgeon General for the treatment of autism and involves therapy that develops new skills, shapes and refines previously learned skills and decreases socially significant problem behaviors.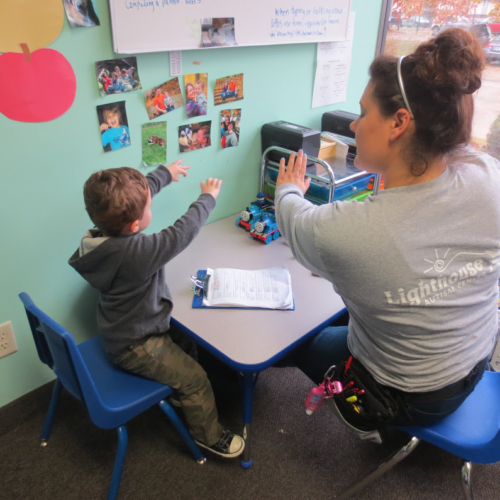 ABA is at the core of Lighthouse Autism Center's mission. Lighthouse Autism Center uses highly qualified Board Certified Behavior Analysts, or BCBA's, who directly oversee each child's therapy. These BCBA's evaluate each child through a detailed assessment of a child's skills and preferences and meets with each family to discuss goals for the child as well as the family. Because effective ABA therapy is not a "one size fits all" solution, the BCBA will then use the child's assessment to create a customized therapy program unique to the child's abilities, needs and goals. While each therapy program will look different, each involves emphasis on skills that will ultimately allow each child to reach their fullest potential.
Have a child with autism and looking for ABA therapy near you, catered for your child and family goals? Discover the Lighthouse Way.
Together, we can unlock your child's potential