Top Autism Conferences for Parents
When facing the challenges of parenting a child with autism, it is important to know the resources that are available to you. Not only are there many local services available for parents, but there are also several national conferences that seek to teach parents to navigate the challenges of raising a child with autism. Check out these five conferences to learn more about how they can help you help your child with autism.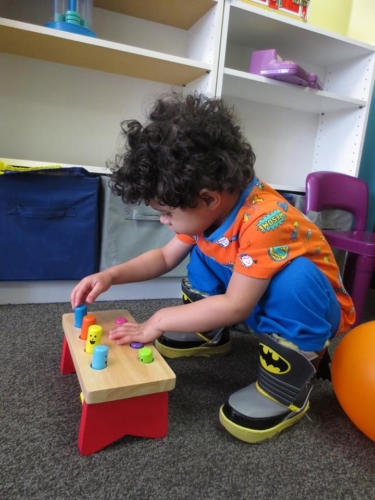 Profectum
Profectum is an "organization committed to gathering the most cutting-edge practices in autism," helping to teach families how best to use them with each unique child, and building a community of families affected by autism. They hold various conferences throughout the year all over the country. Check out their website to see when a conference may be happening near you.
To learn more, visit https://profectum.org/conferences/#upcoming-past
Autism Speaks
Autism Speaks is a national foundation dedicated to raising money and awareness for the treatment and prevention of autism. It also seeks to bring together friends, families, and concerned community members to build a supportive network.
To learn more, visit https://www.autismspeaks.org
Love & Autism
While Love & Autism is an organization dedicated to autism awareness and community like the others, its main focus is the annual conference. One unique aspect of Love & Autism is many of the events that take place, including musical and art presentations, are performed by individuals with autism.
To learn more, visit https://loveandautism.com
The Autism Project
The Autism Project is an organization dedicated to connecting researches and practitioners with families affected by autism. They seek to help the entire family unit by teaching the latest practices regarding autism and by providing a supportive and collaborative community.
To learn more, visit https://www.theautismproject.org
World Autism Organisation
The World Autism Organisation was founded to create a global autism community. The group seeks to gather research and practices from around the world and create a common space where professionals and families can collaborate at an international level to share best practices, research, etc…
To learn more, visit https://worldautismorganisation.com
National Autism Conference
This conference is made possible by the Pennsylvania Training and Technical Assistance Network (PaTTAN), Lancaster-Lebanon Intermediate Unit 13, and the Pennsylvania Department of Education in partnership with Penn State Outreach and the Penn State College of Education.
Penn State offers online programs in behavior analysis through Penn State World Campus, including a Postbaccalaureate Certificate in Educating Individuals with Autism, a Graduate Certificate in Applied Behavior Analysis, and a Master of Education in Special Education with emphases in autism or applied behavior analysis.
To learn more, visit https://autism.outreach.psu.edu/
Together, we can unlock your child's potential