My Child & Autism: How Long is Therapy?
One of the most common questions parents ask when approaching the idea of therapy for a child with autism is "how long will my child need therapy?"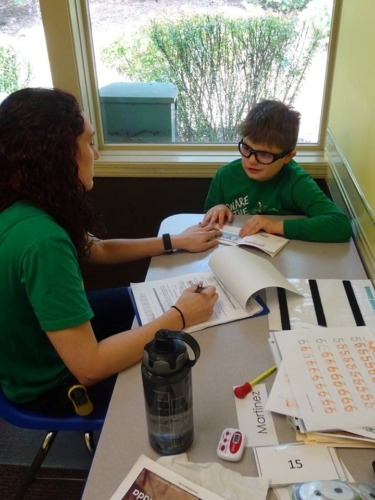 Unfortunately, there is no easy answer or one solution for a child with autism. Each child is unique in their skills and goals. This means that each child's therapy plan and programs, and the length of that therapy plan, will vary.
However, on average, most children are enrolled at a center for two years. While a child may only be enrolled for two years, that does not mean they only need two years of therapy. At Lighthouse, the goal is to transition children back to a classroom setting where some form of therapy continues. This may mean having a classroom aid work with them or setting up an IEP with the school. Other children may not need any support at all.
Ultimately, there is no "cookie-cutter" approach when it comes to your child. At Lighthouse, we understand that and are dedicated to giving your child a personified experience that will help them to reach their fullest potential.
Together, we can unlock your child's potential