Things to mention, ask, and consider…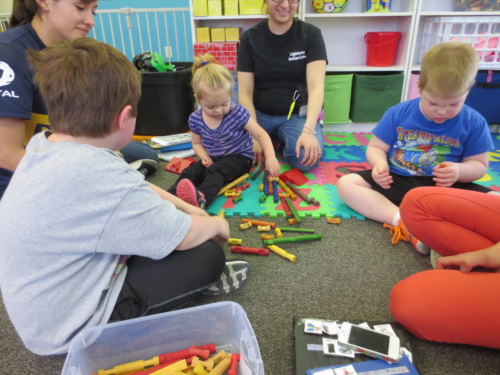 When going to the Doctor, Speech Pathologist, Occupational Therapist, or any other kind of professional that your child is unfamiliar with, it may be helpful to prepare in advance. A great way to do this may be to arrange a list of important information about your child to give to or go over, before your child is scheduled to meet with this person. Some things to think about when preparing your list may include:
What are some things that your child enjoys to play with or that comfort your child?
Are there any things that your child really does not like?

People touching them
Certain words
Sounds
Toys
Procedures

Is there anything that your child may obsess over if they have access to or see it?
How does your child communicate? Pictures, sign language, gestures? How should others communicate with your child?
Does your child have difficulty with transition? What can be done to make the transition as smooth as possible?

Talking about it before hand
Showing a picture of the new area you are transitioning to
Place a favorite toy or edible in the new area

When was your child's last doctors visit? What do you wish was different?
What are behaviors your child may display?

Are any of these behaviors typically precursors for other behaviors?
Does your child have a difficult time waiting? Try requesting a call if your Doctor/OT/SLP is running behind.
At LAC we are more than happy to help you when going to see other professionals that work with your child. Whether you need someone to help you come up with a good game plan for the day's events or someone to go to the Doctor with you, we are here for you.