In honor of Lighthouse Autism Center's 10-year anniversary, the Lighthouse Families First Foundation has donated $10,000 to the American Foundation for Suicide Prevention. This Foundation was selected by the Lighthouse staff, who place a great value on mental health and suicide prevention.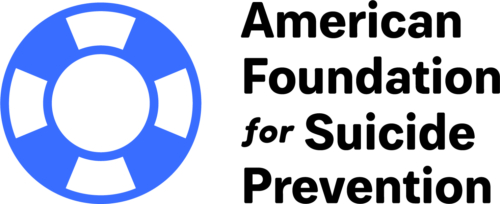 American Foundation for Suicide Prevention (AFSP) has a mission to save lives and bring hope to those affected by suicide. Established in 1987, the American Foundation for Suicide Prevention (AFSP) is a voluntary health organization that gives those affected by suicide a nationwide community empowered by research, education, and advocacy to act against this leading cause of death.
AFSP is dedicated to saving lives and bringing hope to those affected by suicide.  AFSP creates a culture that is smart about mental health by engaging in the following core strategies:
Funding scientific research
Educating the public about mental health and suicide prevention
Advocating for public policies in mental health and suicide prevention
Supporting survivors of suicide loss and those affected by suicide
Led by CEO Robert Gebbia and headquartered in New York, and with a public policy office in Washington, D.C., AFSP has local chapters in all 50 states with programs and events nationwide. AFSP celebrates 30 years of service to the suicide prevention movement.
May is also Mental Health  Awareness Month. AFSP has provided Lighthouse Autism Center with resources for the staff as well as coloring activities for the centers.
On May 21, 2012, Lighthouse Autism Center opened its very first center in Mishawaka, Indiana. With a handful of clients and a small team of clinicians, we began providing ABA (Applied Behavior Analysis) therapy services to the Michiana community.
Over the past ten years, Lighthouse has grown into a leading center-based provider of ABA therapy for children on the autism spectrum, with a network of centers across Indiana, southwestern Michigan, and Illinois. As the largest ABA provider in the state of Indiana, Lighthouse has a reputation for bringing together compassionate care with clinical excellence, with autism therapy programs supported by a beautiful play-based environment that supports the best possible outcomes for children with autism.  To think that Lighthouse started with just one center and has now grown to over twenty centers is truly incredible.

Lighthouse Families First Foundation was founded by Gregg and Sandy Maggioli in 2014 with the mission of providing financial assistance to special needs families in need of support. The foundation gives back in various ways such as purchasing communication devices and software for non-verbal children, providing gas cards and grocery store gift cards to families in need, and so much more!
To learn more about the American Foundation for Suicide Prevention, visit: Real stories | AFSP