Transitioning From ABA to School
It's difficult to know when, or even if, you should move your autistic child from ABA therapy to a mainstream school. We take a look at all the different elements you need to factor into your decision so that you can make the right choice for your child and family.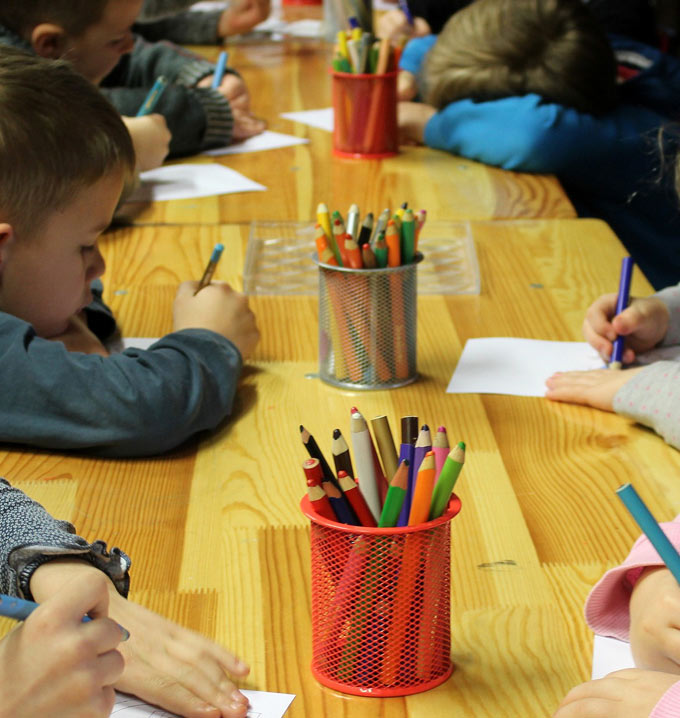 Moving From ABA Therapy to a Mainstream School
As a parent to a child with autism, you don't have to worry about asking yourself whether you understand "what is school readiness" or "why is school readiness important" if you've been working with an ABA therapy provider. ABA therapy is an important tool in helping your child gain the specific skills they need to ready them for a transition into a traditional schooling environment and to ensure they tick all the boxes on a school readiness checklist.
However, there is still a lot for you as a parent to understand if you've been thinking about when to transition your autistic child into a mainstream school, and you may even have doubts and questions about the process (you can also find out more about autism with our dedicated autism resources).
This is why we're going to take a closer look at why the move into a traditional school is important for so many children with autism, the pros and cons you may need to consider, and many other important elements related to this transition.
Can my child with autism fit into a regular school?
As a parent, the first question you'll probably ask long before you make any decisions is "Will my child manage in a regular school environment?" The good news is that an overwhelming majority of autistic children are placed in a typical school environment. The article "Educating Autistic Children", written by Aubyn Stahmer and Laura Schreibman from the American Federation of Teachers, shares how 89% of autistic children attend regular public schools (even if the time they spend in a regular classroom may vary depending on their individual needs).
There's no doubt that it may not be as easy for many children with autism to adapt to a mainstream school, but they can make the switch from an ABA therapy program with the right skills and support.
Should my child with autism transition to a school environment?
But as you've undoubtedly realized yourself, just because your child can attend a mainstream school doesn't automatically mean that they should. There are various pros and cons for a child with autism entering the traditional school system that you need to consider first. Let's unpack the advantages and disadvantages that your autistic child may experience in a mainstream schooling environment.
The pros of attending a mainstream school
There are many advantages to moving a child with autism into a regular school. These include:
A child with autism may feel better knowing they are included in a regular school with other children, even if they know they are different from their peers.
A mainstream school environment will help them develop the social skills to navigate life both during and after school, directly from their peers
It will help your child with autism develop relationships outside of their immediate family or therapists they work with in other programs
Public schooling is not only free, but many public schools offer support to help an child with an autism diagnosis make progress in a traditional classroom, such as Individualized Educational Plans (IEPs).
Your child will play an important role in helping neurotypical children better understand neurodivergent children through their daily interactions.
The cons of attending a mainstream school
However, just as there are advantages, there are also disadvantages that may affect an child with autism in a regular school. These include:
Your child may feel left out in a mainstream school if their social skills are lacking.
Neurotypical children may not understand the differences children with autism have which could lead to isolation or difficulty connecting to peers.
As much as a mainstream school may offer some degree of support to your child with autism, there may be a lack of teaching resources and academic support to empower your child's success at school. Though teacher may have the best of intentions, they might not have the resources to support your child the way they want to.
Your child's confidence may suffer if they aren't able to keep up academically with their peers.
Depending on their symptoms of autism , your child may struggle with handling the day-to-day tasks of a regular day at school, such as making sure you're at the right class on time or navigating a large school building.
Negative experiences may lead to additional negative outcomes as your child with autism grows older.
Ultimately, it depends on your child as an individual
It's undoubtedly difficult to weigh up these pros and cons, but ultimately, the decision to move a child from ABA therapy into a mainstream schooling environment very much depends on your child and whether they meet the requirements for school readiness. While some autistic children have great difficulty adjusting to regular school life, it may be much easier for others to adapt to traditional schooling offerings.
Signs that your child with autism is ready to start mainstream school
While you are likely working with your ABA provider who can help you gauge when your child is ready to make the move into a mainstream school, it's also important to better educate yourself on this important time in your child's life. The article "When Is a Child Ready for Mainstreaming?" written by Yael Goldmintz-Rosenbaum, Ph.D., and Susan J. Schwartz, MAEd, covers this topic for the Child Mind Institute, an independent nonprofit that works with children struggling with mental health and learning disorders.
In this piece, they identify four important factors to keep in mind when deciding to move your child into mainstream schooling, which we go through in detail below.
School Readiness Checklist
These are the four elements that you should consider part of your school readiness checklist for your autistic child:
1. What grade is your child going into?
There are specific years when children are introduced to new academic challenges, and these could be very difficult or even too much for an autistic child to handle. It's important to make sure that your autistic child has the necessary skills to meet these demands before you move them into a specific grade at a regular school.

2. Can your child meet expectations in the new class?
An child with autism who may not have the cognitive skills to match their peers may become demoralized, resulting in them falling even further behind. It's recommended that your child undergo testing to see what their cognitive and academic strengths and weaknesses are to make sure they are put into a grade in a regular school environment where they are able to perform adequately.

3. How resilient is your child?
If your child has the mental and emotional fortitude to push through and overcome their challenges, then they might be able to manage a mainstream school environment despite any academic or social weaknesses they may have. However, a child who isn't quite as confident in this regard might need a more supportive schooling environment.

4. Is your child comfortable being an advocate for themselves?
If your child is able to speak up and let the teacher know they don't understand and they need help, they are more likely to manage in a traditional classroom. Children who aren't quite so confident may not be able to express themselves properly and struggle with the learning process as a result.
How to support your autistic child during this process
One of the most important things to remember once you've decided to place your child in a mainstream school is that your ABA provider will be there to assist you. They will play a role in ensuring that your child with autism understands all the things to do to get ready for school, and some providers specifically teach goals to achieve school readiness skills in mock classroom set-ups. Your ABA provider should also engage with the school you've chosen to ensure it is properly equipped to meet your child's needs and support the IEP as needed
By working with your autistic child, ABA provider, and your chosen school, you'll be able to help your child make the move from ABA therapy to mainstream schooling as easy as possible.
Ensure your child is ready for a mainstream school with Lighthouse Autism Center
At Lighthouse Autism Center, we offer the Lighthouse Fusion ABA therapy program, a unique program that combines the best elements of ABA and speech therapy to ensure that your autistic child can achieve the best outcomes. We also provide a variety of autism resources to help you better understand autism and any issues related to it.
Together, we can unlock your child's potential