My Child & Autism: The Lighthouse Goal
Supporting Autistic Children back to School
At Lighthouse Autism Center, the ultimate goal is to provide each school-age child with the skills to transition back to a classroom setting that is appropriate for them. While the majority of children at LAC are enrolled for an average of two years, each child is unique, and some are enrolled for a shorter or longer period of time in order for them to reach the goal of transitioning back to school.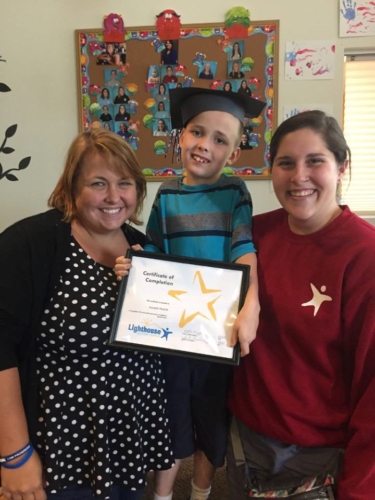 When a child is ready to transition back to school, LAC plays a very active role in the transition. We do this through attendance at IEP meetings, observing children in the classroom, and working with teachers and families to support the child's successful transition back to school.
While this can be a scary and challenging time for families, LAC is there to provide support to both the child and family during this exciting time. We want families to know that the entire LAC team is there to help them make this transition and will continue to serve as a support in order to help the child reach their fullest potential.
At LAC, we are seeing incredible progress made by our learners every day.