Lighthouse Roots – The Story of Hunter
In May of 2022, Lighthouse Autism Center is celebrating 10 years of business. This would not be possible without our clients. These families were some of the first families to receive services at Lighthouse Autism Center and helped build a strong foundation. We would not be where we are today without them! Thank you for choosing Lighthouse Autism Center and for trusting us to provide compassionate care and for being a part of our story.
Meet: John and Tara Antonucci, parents of Hunter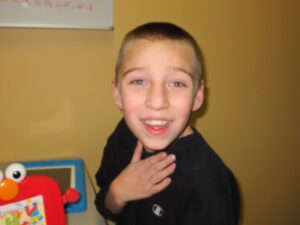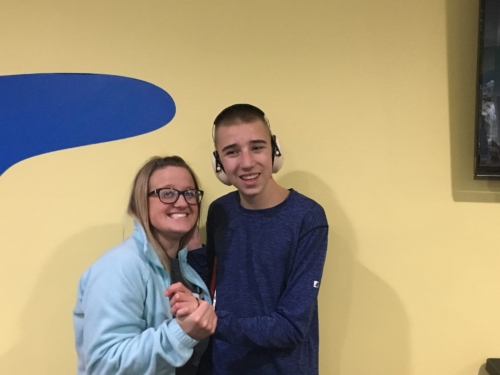 Hunter's Lighthouse Story
Hunter attended Lighthouse Autism Center Park Place and Edison Lakes between 2012 and 2018. He was nine years old when he first enrolled.
Lighthouse Journey:
Tell us about your favorite memory from your child's time at Lighthouse Autism Center.
Hunter loved all the staff at Lighthouse- and he would frequently try to "butter "them up with hugs to get out of his work.
Tell us something your child does or is independent with now that you attribute to their time at Lighthouse Autism Center.
Hunter learned to dress himself, basics of following one and two step direction, all important daily life skills doing laundry, using the microwave and basic hygiene like teeth brushing and flossing.
How did Lighthouse help your family and child reach their goals?
Lighthouse gave us hope, an outstanding support system of other parents in our area who were dealing with issues with the schools and overall, a resource for ABA therapy that was new to the community at the time. Gregg and Sandy were truly angels for providing this resource to parents in the community.
What advice would you give prospective parents who are considering Lighthouse Autism Center for their child?
Lighthouse is an outstanding resource!
At LAC, we are seeing incredible progress made by our learners every day.