At Lighthouse Autism Center, we are seeing incredible progress made by our learners every day. From children speaking their first words, following directions, tolerating new things and everything in between. Below are a few of our learners participating in Lighthouse Fusion co-treat sessions. Watch the videos to see for yourself the incredible outcomes we are seeing with Lighthouse Fusion.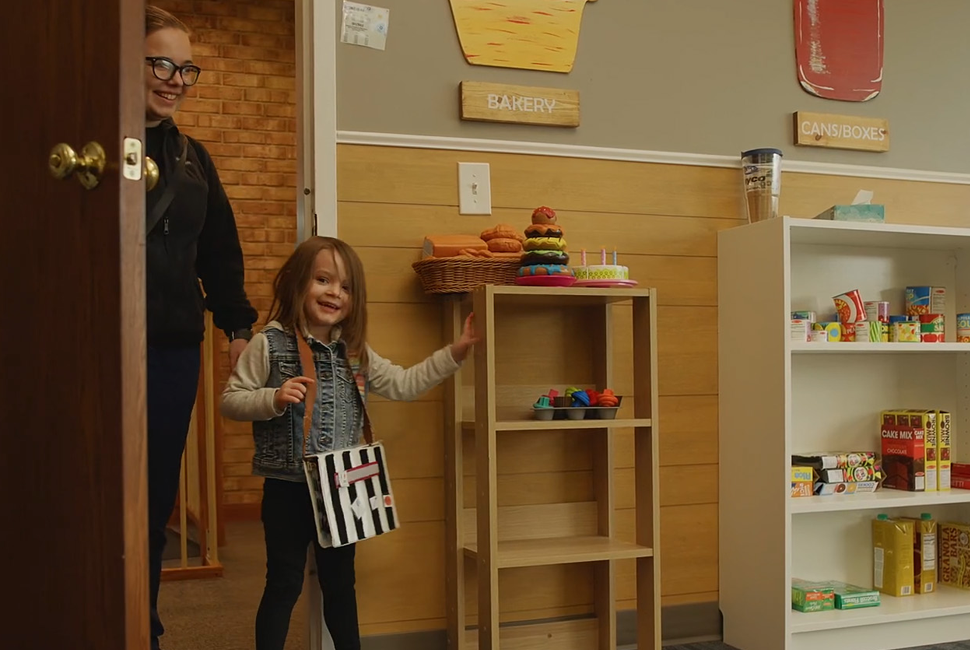 Meet Gabby
Gabby is a sweet and energetic little girl who loves music and playing with her cousins. Gabby was diagnosed with autism at the age of 3. Gabby's parents first thought she might have autism when she experienced speech delays and sought an autism evaluation with a local developmental pediatrician. After receiving an autism diagnosis, Gabby's parents were advised to seek out services at Lighthouse Autism Center, and they are so glad they did. Watch the video to learn about Gabby's experience and her goals for the future.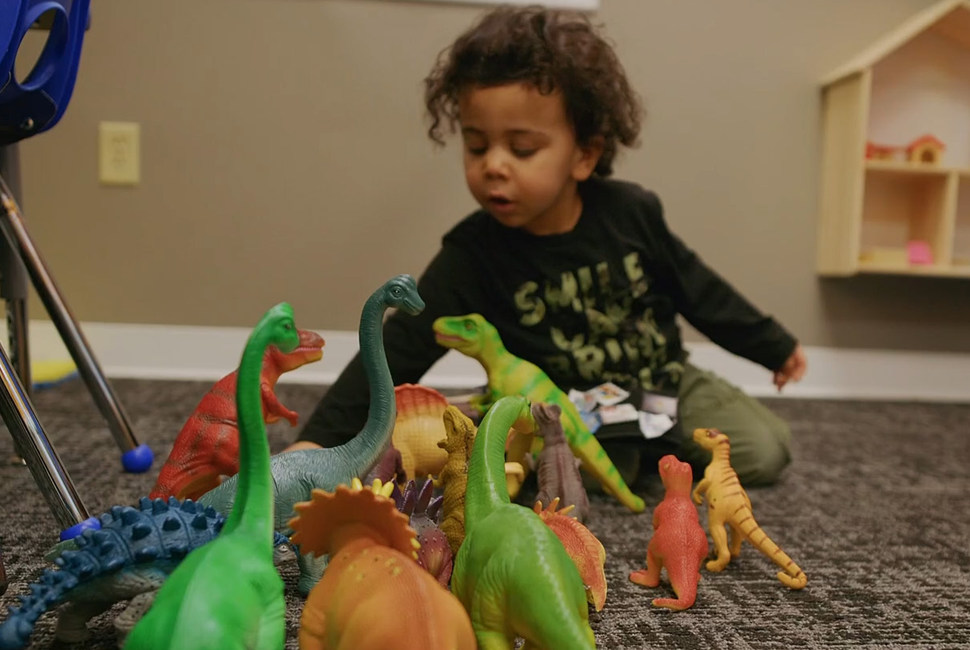 Meet Kairo
Kairo loves Pete the Cat, playing with shaving cream, and being silly. Before starting with Lighthouse Fusion, Kairo was not producing vocal speech sounds resulting in challenges in communication. After starting Lighthouse Fusion, he has blossomed into a boy who loves group activities with his peers and learning new things. He can communicate with over 15 different words, echo over 20 different sounds and variations, and is continuously trying to make new sounds all day long.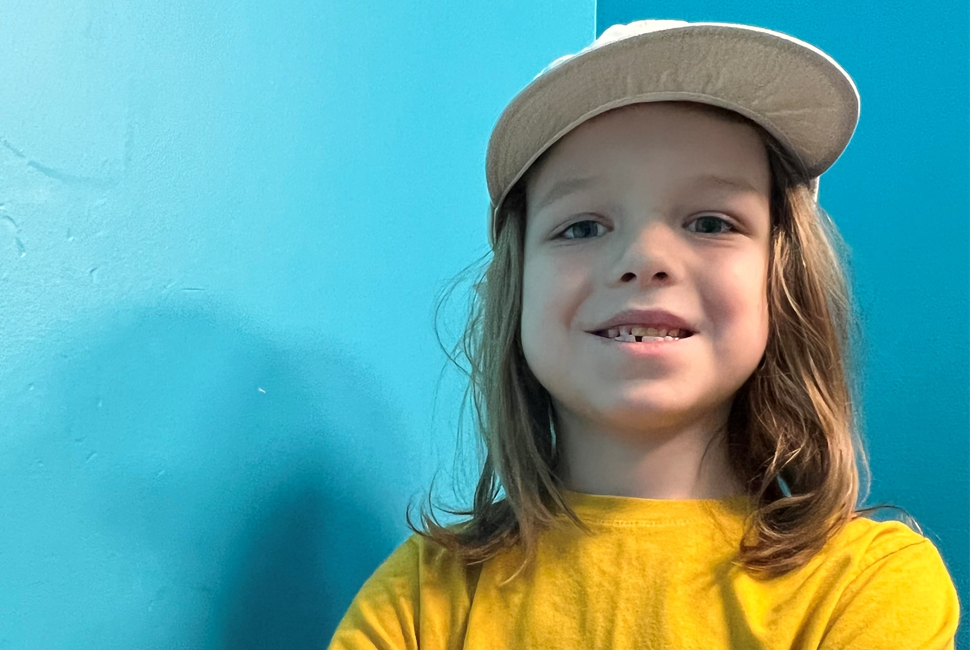 Meet Ethan
Ethan loves to play with blocks, swing, and jump on the trampoline. Before starting with Lighthouse Fusion, Ethan was non-verbal and utilized a picture icon board to communicate his wants and needs. After starting the new Lighthouse Fusion program, he now communicates with a communication device and echoes various sounds and words. He has been able to communicate his wants and needs and is making so much progress with his vocals.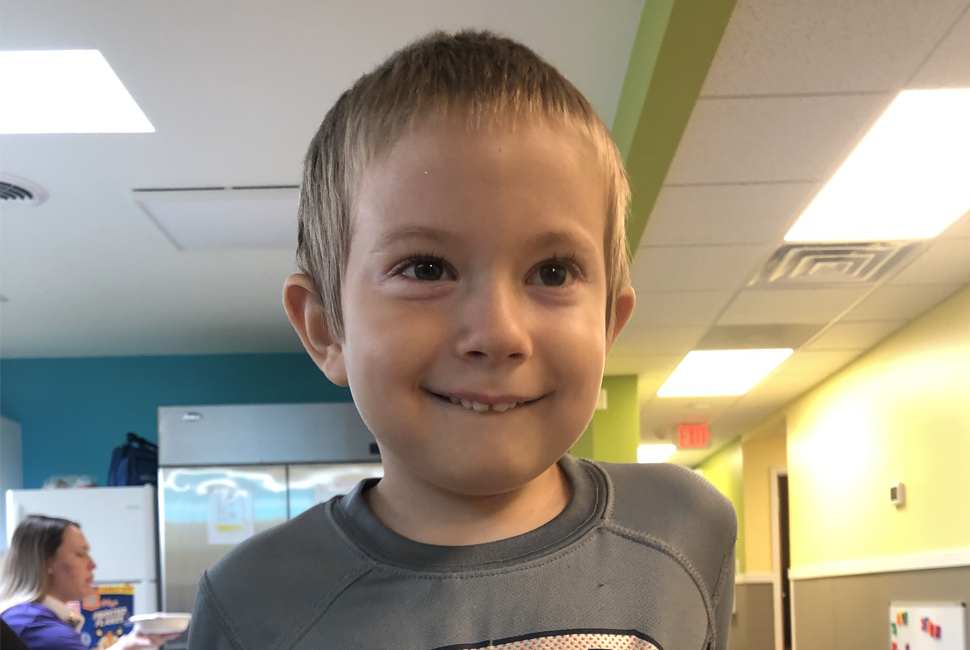 Meet Wyatt
When Wyatt enrolled, you always knew where he was in the clinic because he sang the Thomas the Train theme song loudly and proudly throughout the center! While Wyatt had some words, he did not know how to use them to communicate. Since beginning with the Lighthouse Fusion model, Wyatt has flourished! He is responding when his name is called, following directions and vocally communicating using 1-2 word phrases! He is also asking for items that aren't visibly present and will repeat any word when asked. Being able to vocally repeat words when asked has opened so many communication doors for Wyatt as he continues to grow and develop his speech!