Lighthouse Roots – The Story of Ally
In May of 2022, Lighthouse Autism Center is celebrating 10 years of business. This would not be possible without our clients. These families were some of the first families to receive services at Lighthouse Autism Center and helped build a strong foundation. We would not be where we are today without them! Thank you for choosing Lighthouse Autism Center and for trusting us to provide compassionate care and for being a part of our story.
Meet: Lisa Cook, parent of Ally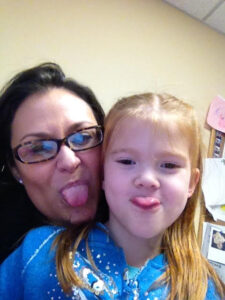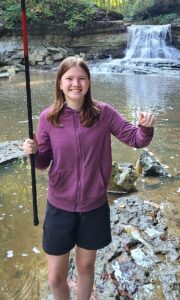 Ally's Lighthouse Story
Ally attended Lighthouse Autism Center in Mishawaka between 2012 and 2013. She was four years old when she first enrolled.
Lighthouse Journey:
Ally was diagnosed with Autism at the age of two. The specialist at the Mayo Clinic told us about ABA therapy. He painted a picture of what Ally's life would be like if we continued with the limited therapies she was receiving (not graduating high school or living alone as an adult) and then what her life could be like with ABA therapy. We were living in a small town in Iowa at the time and there were no ABA centers in the state. We struggled for another year, until our insurance stopped covering the limited therapies she was receiving. It became clear that Ally would not thrive if we stayed in Iowa. She was an expert escape artist, dismantling every child lock system we installed. We struggled to keep her safe in our own home. She was not verbal and any change in routine led to hours of meltdowns. We took a huge leap of faith, left good jobs and put our house on the market and moved here.
Long story short, we fought insurance for another year to get ABA coverage and so many doors slammed shut. My favorite memory from LAC was the first time we met Gregg and Sandy and they shared their story. They gave us so much hope. They offered the last spot at the Mishawaka center to Ally. Sandy helped us move mountains with insurance. The staff that worked with Ally was so creative in finding ways to motivate her. My favorite was the paper ballerinas they made with her and hung from the ceiling over her workspace. She still has them. Over the course of 1 year Ally's speech exploded. She went from using a few sentences to get her needs met, to talking nonstop about everything. She no longer attempted to escape our house and her tantrums became few and far between. She went from eating 3-4 different foods to trying new foods daily. But it is really so much more than the measurable goals and data sheets. When Ally was little, I could see in her eyes that she understood every word I said, and I wanted so desperately to connect with her. The biggest impact that LAC had on our family was bridging that connection. My husband and I have a relationship with her that we didn't think was possible. I love the depth of our conversations and her unique perspectives. Ally is a prime example of the profound impact of early intervention.
Lighthouse did an amazing job transitioning her into kindergarten. She has had several outstanding teachers in elementary school that have continued to build upon the foundation that was started at LAC. She is now a straight A student and has scored above average on the ILearn 3 years in a row. She no longer has an IEP. Her robotics team made it to state and placed 2nd overall. She loves to fish, plays guitar, is competitive in archery, and boys…so many boys. More importantly, she's happy. She's becoming a great advocate for herself. She remembers a lot from her time at LAC and wishes that every child with autism could go there because of how much it helped her.
We sacrificed so much and fought so long to get ABA therapy for Ally. It was so worth it. It blows my mind that other parents would hesitate to send their child to Lighthouse Autism Center. I would love for them to meet Ally.
We have been thrilled to see how Lighthouse has rapidly expanded over the past 10 years and how many more families you have been able to help.
At LAC, we are seeing incredible progress made by our learners every day.