Lighthouse Roots – The Story of Alexis
In May of 2022, Lighthouse Autism Center is celebrating 10 years of business. This would not be possible without our clients. These families were some of the first families to receive services at Lighthouse Autism Center and helped build a strong foundation. We would not be where we are today without them! Thank you for choosing Lighthouse Autism Center and for trusting us to provide compassionate care and for being a part of our story.
Meet: Jodi and David Donathen, parents of Alexis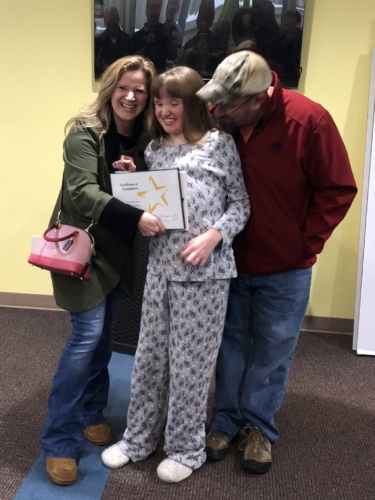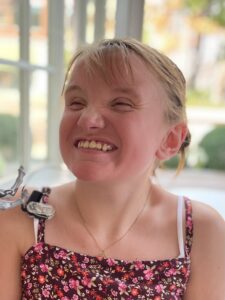 Alexis' Lighthouse Story
Alexis attended Lighthouse Autism Center Park Place and Edison Lakes between 2012 and 2017. She was 12 years old when she first enrolled. Lexi was the eleventh client to join at Lighthouse Autism Center's very first center! The group of kiddos that attended with her have a very special bond to this day as well as the group of parents. These families continue to cheer each other on and pick each other up. They consider the group as one big family.
Lighthouse Journey:
Tell us about your favorite memory from your child's time at Lighthouse Autism Center.
The holiday party at Christmas time. We enjoyed watching Lexi participate in the stations and the camaraderie between she and the other members of her pod. Every season brought a special event, but Santa and his elves sparked a special light with our girl.
Tell us something your child does or is independent with now that you attribute to their time at Lighthouse Autism Center.
Lexi's independence with self-help was vastly improved while in attendance at the center(s). She has continued to dress herself with minimal cueing and assist. LAC helped us to see her potential and carry the tools and tactics used by the therapist to Segway into her everyday life at home.
How did Lighthouse help your family and child reach their goals?
Lighthouse Autism Center helped us be better equipped to recognize her abilities and to let her grow as an individual.
What advice would you give prospective parents who are considering Lighthouse Autism Center for their child?
Jump. Feet first! Be ready to watch your child bloom and grow. But the work is not just for your child. Be prepared to step back and work yourselves. It's a team initiative. The work doesn't stop at the center. Ask questions and reflect at how your household can begin mimicking the work that is being done during the day. Join in your child's education in a new and functional way that acknowledges who they are as an individual, not a standard set of prewritten and defined goals and objectives set forth by a district or corporation. The program is not cookie cutter/one size fits all. It is an individualized education program (IEP) that is truly centered around your learner.
At LAC, we are seeing incredible progress made by our learners every day.