Lighthouse Fusion ™: Meeting the Child Where They Are Most Engaged
Meeting the Child Where They Are Most Engaged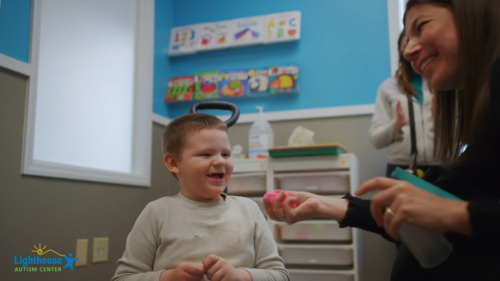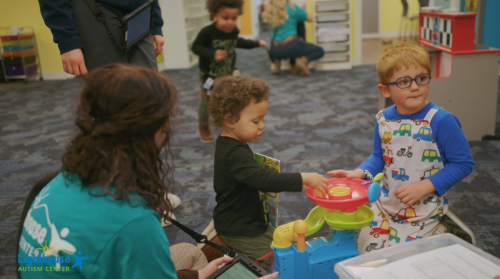 Play-based ABA Therapy

Lighthouse Autism Center offers beautiful, play-based environments. With an innovative ABA therapy model called Lighthouse Fusion ™, children make greater progress, faster, all while having fun. Together speech and ABA fuse into one comprehensive program. Children are immersed in imaginary spaces where they can naturally explore their interests, engage in sensory experiences, and practice language. Each child's progress can be seen in smiles and laughter because we know children learn best when they're having fun. The therapist follows the child's lead to find out what he or she enjoys. At every opportunity, the therapist tries to enhance an activity's fun quotient with their presence. The goal is that the child will want to work for the therapist and will, therefore, be an active, happy, and engaged learner.
Tailored Autism Treatment Plans
A therapist may be highly qualified, and the treatment plan may be exquisitely tailored to the child's needs, but if the child refuses to engage with the therapist, then efficient learning won't occur. Lighthouse Fusion is an enhanced program with an innovative clinical model that delivers better outcomes, faster. Our naturalistic play environment allows each learner to develop readiness skills, simulating real-life situations, all while having fun. Each object in the pay centers were strategically selected with an intended purpose. Some toys may help with the development of social skills, while others are intended to help with speech and language development. Lighthouse Autism Center strives to create a welcoming, comfortable environment that provokes natural learning and fun.
Together, we can unlock your child's potential