Lighthouse Celebrates Autism Awareness and Acceptance!
April is Autism Awareness Month
Lighthouse Autism Center plans to take this month to celebrate those with autism through awareness, acceptance and understanding that each individual is as unique and different as each of our fingerprints.
Lighthouse is celebrating through activities that staff and children can participate in such as spirit week, a South Bend Cubs sensory friendly game, a sensory film with Yes Cinema, craft days, friendly center competition with creative autism awareness displays, and so much more!
Autism Awareness and Acceptance
Autism Awareness is special to our Lighthouse team and this month we have committed to celebrating everything that makes autism so wonderfully different.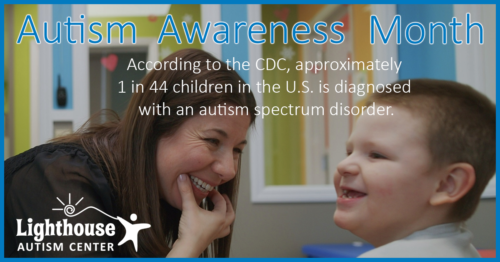 If you would like to see Lighthouse's Autism Awareness activities during the month of April, please follow us on Facebook! https://www.facebook.com/LighthouseAutismCenter
Together, we can unlock your child's potential