Is My Child Showing Signs of Autism?
As a parent, it is our goal to love and protect our children. This means doing everything in our power to make sure our child is loved, happy, and healthy. While it may be difficult to admit your child may have a problem, when it comes to an autism diagnosis, every minute matters. The best thing you could do for your child with autism is identify it early and enroll them in ABA therapy as soon as possible.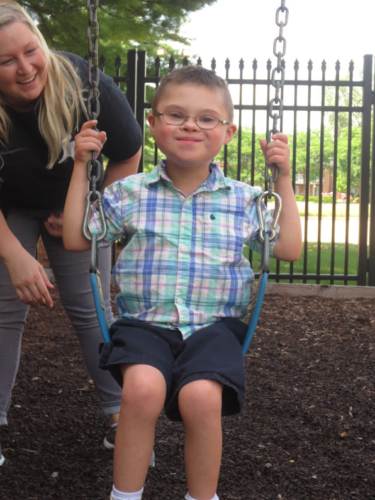 Signs that Your Child May be Autistic and What to Do
Autism spectrum disorder is a spectrum of closely related disorders with shared core symptoms. Autism generally appears in infancy and early childhood, causing a delay in basic areas of development such as talking, playing and interacting with others.
As a parent, it is important to look for early signs of autism in your child. Symptoms can appear as early as six months of age and ideally, autism should be identified and treated beginning by 18 months of age. This will provide your child with the best opportunity for treatment.
What are the early signs of autism you should look for in your child and what steps should you take if you think your child has autism?
Developmental Delays – autism involves a variety of developmental delays including: no social smiling, lack of eye contact, poor visual tracking, unexpected reactions to sounds, lack of social babbling, not responding to name, lack of interest in interacting, not meeting verbal milestones, etc…
Trust your instinct – as a parent, you know your child best. Sometimes, even well-meaning doctors can miss signs of autism. If your gut is telling you something is wrong, take action and be persistent.
Don't "wait and see" – some parents may want to "wait and see" if their child hasn't reached certain developmental milestones. If you suspect something may be wrong, take action. The best thing you can do for your child with autism is identify the diagnosis early and begin treatment.
Do you suspect your child may have autism?
Together, we can unlock your child's potential