2022 Autism Awareness Scholarship Winner!
Congratulations to our 2022 Autism Awareness Scholarship Recipient
In 2020, Lighthouse Autism Center established the Lighthouse Autism Center Autism Awareness scholarship. This scholarship is intended to provide financial assistance to an individual enrolled at a college or university as an undergraduate student in their junior or senior year, preferably in an area that we currently serve. While we had many impressive applications, Heather Hilliard was selected as the awardee for this scholarship.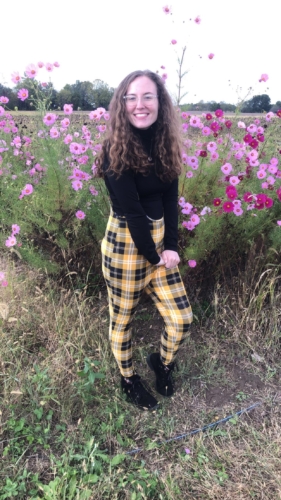 Autism Awareness Scholarship Winner
Heather Hillard is a senior undergraduate student at Ball State University. Heather is pursuing a bachelors in speech pathology with a minor in educational psychology. She is a first-generation college student who strives to make her goals of achieving a master's degree in speech-language pathology, into a reality.
Heather chose this major for many reasons, but the biggest one has been the incredible speech-language pathologists that influenced her in her own early development. Heather was a child who experienced a slow speech development and was diagnosed with apraxia of speech. She had surgery for tubes to be placed in her ears at 2 years-old, and she knew it was something she was going to be dealing with for a while, with many speech therapists to come.
Shortly after that, Heather found herself at the young age of three, working with an at-home speech-language pathologist, followed by a year in the Pals Program at the local high school, a year of Head Start at an elementary school, and finally working with another elementary school's SLP during her kindergarten year.
This really resonated with Heather as she started researching her options for a college and a field of study, since this was a challenge that she faced as a child. Heather knew that in her heart it was right where she needed to be in order to get speech therapy to kids as young as possible to reach their unlimited potential.
Heather has worked in prior roles as a substitute teacher as well as a Registered Behavior Technician. She attributes these experiences to creating the pathway for her to pursue a career in speech pathology. Heather enjoys working with children and finding creative ways to make speech activities effective and fun. She has worked with children with a variety of disabilities, nonverbal and limited speaking abilities.
Heather is a responsible student who values and practices hard work and rigorous study. She has maintained an impressive 3.9 GPA and has been named on the Dean's List every semester at Ball State University. Heather plans to apply to Ball State's graduate program upon completing her undergraduate degree and will work towards earning her SLP-A certification. She hopes to provide speech services to Central Indiana and surrounding communities to continue giving back to the state that has allowed her to flourish into the young adult that she has become today.
Congratulations Heather!
Learn more about the Autism Awareness Scholarship