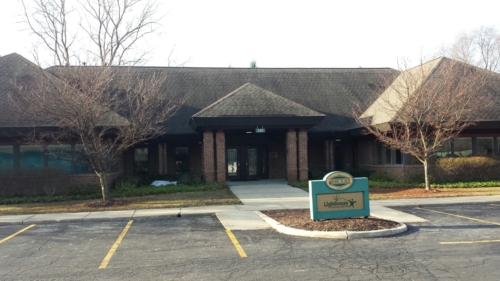 As you know, the prevalence of Autism and need for Autism care in our community is significant and overwhelmingly underserved. Because of the growing need
throughout the Michiana area, Lighthouse will open its second center, located in Mishawaka, in April – in honor of National Autism Awareness Month. "Opening a new center in Mishawaka has allowed us to create the Early Learner Program – a program aimed at even more focused therapy for our youngest age group – the two- to six year-old group that's so crucial to reach," said Gregg Maggioli, Executive Director. "This program is 100% designed to best meet the needs of our children and help facilitate transition into a school program. We see the goals of the new Mishawaka center and the ELP program as one in the same – to help children reach their full potential." The ELP program is completely individualized and targets the youngest age groups because of
the documented studies that show a higher success rate. "The earlier we can provide therapy for this age group, the best chance we have of helping them reach their full potential," said Maggioli. "There's a danger in waiting. You can never get that time back. Parents and physicians should never take a wait-and-see approach. What is a limitation later on could have been an obstacle avoided if we could only have intervened with therapy."
Want to read more? To view the entire April 2014 edition of The Lighthouse Beacon click here.