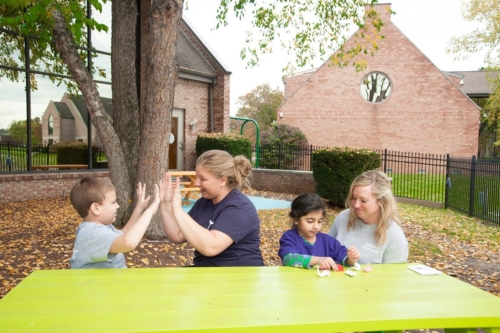 What is autism?
Autism or Autism Spectrum Disorder is defined as the broad range of conditions that include challenges with communication skills, social skills, motor skills, daily living skills and more. In the most recent study performed by the CDC, 1 in every 44 children are diagnosed with autism. Furthermore, boys are four times more likely to be diagnosed than girls (https://www.autismspeaks.org/autism-facts-and-figures).
Children with Autism
Children with autism often show signs in infancy, but may not be diagnosed until much later. Some of these signs include missing various developmental milestones, not babbling, not making eye contact, not responding to name, showing little or no emotion, and more. If you suspect your child may have autism, please review some of the signs a child may have autism here.
ABA Therapy
At Lighthouse Autism Center, we believe in the importance of early intervention to help children with autism achieve the best possible outcomes. Through the use of Applied Behavior Analysis (ABA ) therapy, we are able to help children learn communication skills, fine and gross motor skills, social skills, daily living skills and school readiness skills.
At Lighthouse Autism Center, we provide center-based ABA therapy to children with autism in Indiana and Michigan. Our process begins with a Board Certified Behavior Analyst (BCBA) performing an assessment of your child to determine the skills they need to work on. This also includes input from parents about skills they would like to see a child work on as well. Following the assessment, the BCBA will design a unique program specifically for your child. The program will then be implemented by a certified Registered Behavior Technician who will work one-on-one with your child on these programs to increase skills in various areas (social, communication, daily living, etc….)
To learn more about how ABA therapy can help your child with autism, please contact us at 574-387-4313.