Who Are Your Child's Caregivers?
Many parents don't realize all the people that fall under the category of "caregiver" for their children. A caregiver is any person that has direct input or an impact on the well-being of your child. This would include:
Family members
Babysitter
Doctors
Therapists
Teachers
Working together as a team to help support your child will help their progress.
Caring for a Child with Autism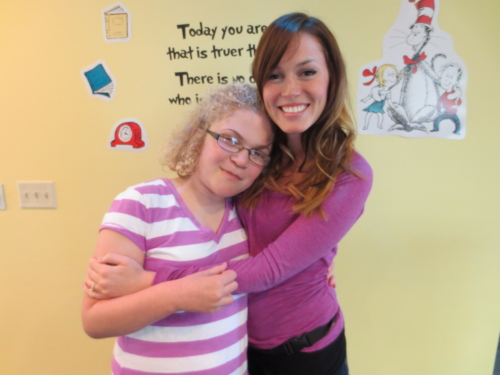 There isn't a one size fits all formula for caring for a child with autism, this is because the disorder is considered a spectrum. This means that no two children exhibit the exact same set of symptoms. Despite a caregiver's past experience in caring for a child with autism, paying attention to the unique needs, motivations and requirements of your child is important.
When caring for a child with autism, there are certain skills that are useful. Making sure the person or people that will be helping you care for your child know what these skills are is vital. Here are three important skills:
Good, adaptable communication skills – caregivers need to be able to communicate with your child and vice versa. Teaching them the style or strategy for communication you and your ABA therapists have agreed upon is important.
Ability to adhere to routine – caregivers need to understand the importance of the child's routine. Disrupting this routine can send your child into a burst of undesirable behaviors. Children with autism are very receptive and particular, they notice every little detail.
Keen observation skills – observation is an important part of diagnosing and treating children with autism. It may seem difficult to pay attention to "abnormal" behaviors in a child with different abilities; it is an important skill for caregivers to have. Learning what is "normal" for your child and noting when behaviors stray from that "norm" is vital.