Who Are Your Child's Caregivers?
Many parents don't realize all the people that fall under the category of "caregiver" for their child with autism. A caregiver is any person that has direct input or an impact on the well-being of your child. This would include:
Family members
Babysitter
Doctors
Therapists
Teachers
Working together as a team to help support your child will help their progress.
Caring for a Child with Autism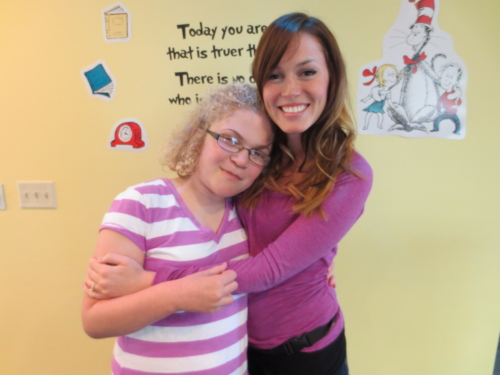 There isn't a one size fits all formula for caring for a child with autism, this is because the disorder is considered a spectrum. This means that no two children exhibit the exact same set of symptoms. Despite a caregiver's past experience in caring for a child with autism, paying attention to the unique needs, motivations and requirements of your child is important. Caring for a child with autism can present many challenges. Children with autism often find it hard to communicate needs and understand simple instructions and social behavior. Lighthouse Autism Center is here to help and provide some of the important skills needed to be a successful autism caregiver.
When caring for a child with autism, there are certain skills that are useful. Making sure the person or people that will be helping you care for your child know what these skills are is vital. Here are three important skills:
Good, adaptable communication skills – autism caregivers need to be able to communicate with the child and vice versa. Children with autism often communicate non-verbally or use sign language. Look for gestures, sounds, or facial expressions that the child may be using to communicate with you. your ABA therapists have agreed upon is important.
Ability to adhere to routine – caregivers need to understand the importance of the child's routine. Disrupting this routine can send a child with autism into a burst of undesirable behaviors. Children with autism are very receptive and particular, they notice every little detail. Setting a routine for the child's day can maintain consistency and help lessen surprises and disruptions.
Keen observation skills – observation is an important part of diagnosing and treating children with autism. It may seem difficult to pay attention to "abnormal" behaviors in a child with different abilities; it is an important skill for autism caregivers to have. Learning what is "normal" for your child and noting when behaviors stray from that "norm" is vital.
Know the Signs and Characteristics
Children with autism often show signs in infancy but may not be diagnosed until much later. Early signs of autism in babies or toddlers often go unrecognized by parents or caregivers. One of the most important things you can do for your child after birth is to learn the early signs of autism. Recognizing the initial signs of autism can lead to an earlier diagnosis and early intervention for children with autism. The most important thing is that you get the help and support you need to manage life every day.
To learn more about the signs and characteristic of autism, click here.