Choosing Gifts for an Autistic Child
Choosing a gift for a loved one can be challenging, and this task is even harder for someone with special needs. We take a look at the different things you should keep in mind when choosing a gift for a young autistic person, and share some gift ideas as well.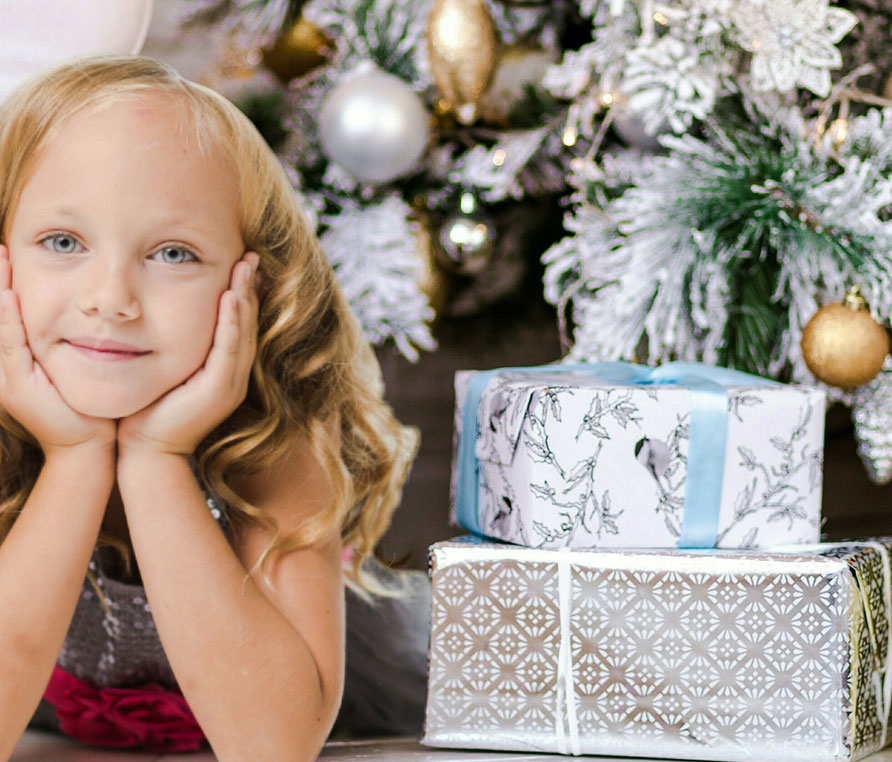 What To Gift an Autistic Child
Choosing the right gift for someone can sometimes be pretty daunting. This undertaking can be even more difficult for parents, family members, or friends of an autistic person. To help you answer this question and choose a gift that they will love, take a look at our gift-giving advice below.
How to choose a gift for an autistic child or teenager
Regardless of their age, choosing gifts for autistic children or teenagers can be a challenge for various reasons. Some individuals with autism struggle with communication, meaning that if you ask them what gift they want (or don't want), they may be unable to express their desires effectively. Others may have specific sensory needs that you need to factor in when picking a present. If these examples resonate with you, or there are other possible reasons making gift buying difficult, here are some tips that can help you pick the perfect gift:
When in doubt, ask
Even if the child or teenager you are buying a gift for struggles to communicate their wants, it's usually a good idea to start by asking them. If this doesn't work, you can always ask a parent (if they aren't your child) or someone else who spends a lot of time with them, like a caregiver or a teacher, what they think. They may be able to give you valuable advice on what gift to purchase.
Work with their specific interests
When deciding what is a good gift for an autistic child or teenager, it's important to have an idea of what their favorite hobbies or activities are. While some autistic children struggle with ADHD, others are hyper-focused on certain interests, sometimes to the detriment of other important things in their lives. Learn what their interests are and choose an appropriate item from that hobby or activity. For example, if the child or teenager has a passion for animals, consider getting them a stuffed toy of their favorite creature. You can make this gift even better by considering a weighted version of the same toy, as weighted items can help regulate their mood.
They may not like surprises
While many children love surprises, many don't. This includes many young autistic people, who may become anxious or upset when presented with a surprise gift. This may be because they don't know what is inside or simply because they don't know how they should react. If you are unsure, ask a parent, family member, or caregiver how they might react. Consider avoiding wrapping the gift so the person receiving it can see exactly what it is.
Be careful to avoid anything that might overload their senses
Children or teens who have autism often struggle with sensory issues, which is why it's important to carefully consider any gift to avoid picking something that might overwhelm their senses. This may be an audio sensitivity or discomfort brought on by bright lights or certain textures. It may be a combination of these and other sensory issues for some. For example, some may struggle with the sound of a toy car or even the wrapping paper that a gift is wrapped in.
Consider items from specialists
As awareness and education around autism increases, so does the number of specialists offering toys, autism resources and other items specially designed for an autistic child or teenager's needs. So if you're ever struggling to decide what to get an autistic child for their birthday or what to get an autistic child for Christmas, check a specialist store to see what it has on offer.
Even a well-thought-out gift may not be well received
Despite your best efforts, sometimes the young person you are giving the gift to may not react with joy upon receiving it. Some may have a neutral reaction, while others may share their disappointment or even unhappiness if it isn't exactly what they expected. Even if you spent hours researching the perfect gift, you might discover it's not the right brand or it isn't right for their collection, which results in this response.
Gift ideas
While it would be nice to simply know what the best gifts are for an autistic 2-year-old, what are perfect gifts for an autistic 4-year-old, or even what you could buy for a teenager with autism that they will undoubtedly love, there's, unfortunately, no guarantee when it comes to buying gifts for many young autistic people. A young person may be at a developmental stage that differs from their biological age. Moreover, their individual preferences will also play a major role in choosing a gift. This is why it's so important to do your homework when choosing a gift for someone who has autism.
That being said, here are some ideas for autistic children and teenagers that you may find useful and that they may enjoy.
For children
Here are some of the best gifts for autistic kids:
Chew toys – These chewable items are useful for an autistic child to calm down and self-regulate.

Fidget toys – From cubes to spinners to pop-its, there are a wide variety of fidget toys to help keep kids' hands busy, while also developing their fine motor skills.

Sensory mats – These mats can be used to simulate the range of textures a child would experience in a more natural environment and can be a great way to expose a child to different surfaces and improve their cognitive functions.

Tangle toy – This is another toy that can be used to keep the child busy but can also help relieve stress through repetitive, twisting motions.

Weighted stuffed toys – Many children love stuffed toys, but weighted toys have an added advantage in helping children with sensory issues better regulate their moods and calm themselves down.
For teenagers
Here are some gift ideas for older kids and teenagers who have autism:
Board games – Board games are not only fun but are a great way for teenagers to develop their social skills, concentration, and many other faculties.

Crash pads – Crash pads can be a great way for young folks with sensory issues to have fun and develop their sensory awareness.

Hanging cocoon chairs – Apart from being extremely comfortable, hanging cocoon chairs can help teenagers calm themselves by creating a sensory "cocoon" around them.

Noise-canceling ear muffs or headphones – These are beneficial to anyone who is sensitive to specific sounds and can help lower anxiety levels of those who are sensitive to noise.

Sensory lamps – At a glance, these might appear like lava lamps to most people, but these sensory lamps can provide a calming effect on autistic people.
Happy gift shopping!
We hope our advice and gift ideas have provided you with a good starting point to purchase a present for your autistic friend, family member, or loved one.
Together, we can unlock your child's potential