What You Need To Know About IEPs – Lighthouse Autism Center
IEPs are an important educational tool that can help autistic and other special-needs children develop the skills they need to navigate life. We explain what IEPs are, who is involved in their development, whether your child qualifies for an IEP and the benefits an IEP can provide.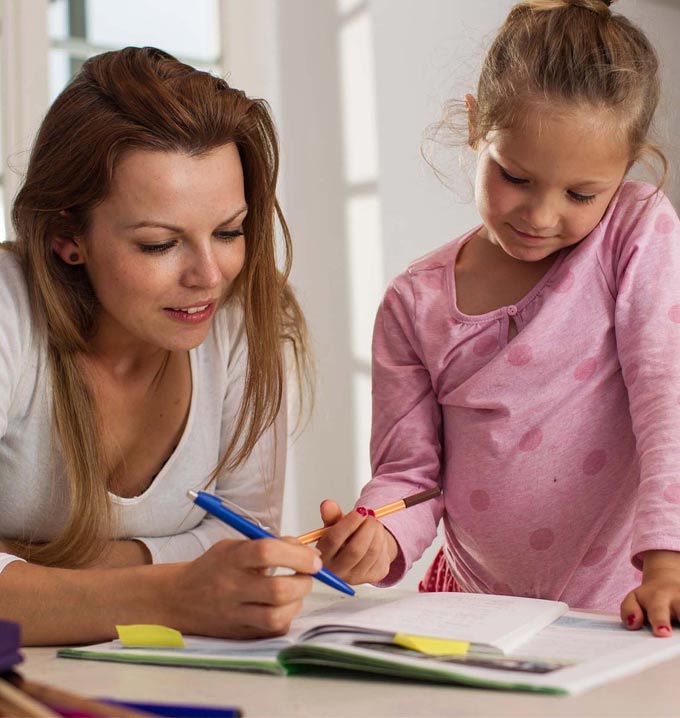 Learn About Individualized Education Programs
Parents of children with autism may have heard discussions of an IEP for their child, or may already be involved in the IEP process but are unsure of their role in it, or what qualifies a child for an IEP. In this blog, we'll take a look at exactly what IEPs are, how they work, who's involved in the IEP process, and how they can help your child.
What is an IEP?
IEP stands for Individualized Education Program. It is a specific type of education program that is aimed at helping special needs kids and is a part of the PreK-12 education system. This means an IEP aims to address the education needs of special-needs children from 3 to 21 years old, when in a public school system.
The IEP must lay out achievable educational goals for a child for a school year, while also outlining what services will be necessary and available to achieve these goals.
How does an IEP work?
The creation of an IEP consists of several phases.
The process begins with an assessment and eligibility phase that aims to identify whether your child qualifies for special education services. This is usually initiated by a teacher (who must get consent from a parent or guardian) or a guardian who recognizes the child may be struggling with learning.All parents have the right to request their child be evalutated for an IEP. The evaluations and assessments are typically conducted by a multidisciplainary team within the school system.
After the assessment is completed and it is determined by a group of qualified professionals that a child qualifies, the creation of the IEP itself will begin. The IEP will aim to create specific, detailed, and measurable short- and long-term goals, take into account any educational accommodations or modifications that are required, as well as ensuring that your child has all the support services they need. This may include supportssuch as occupational or speech therapy, assistive technology, additional time on tests, or transportation.
As your child works through their IEP, progress will be recorded and feedback provided to you. An IEP is regularly reviewed to ensure that it adapts to your child's needs as your child grows. These reviews are usually annual but could occur more frequently, depending on your child. Parents can also request to meet with their IEP team at anytime throughout the school year.
Usually, from the age of 14, the IEP will also start to include post-school transition goals. The IEP will then look at what services are needed to help your child achieve these objectives and be ready for adult life.
Who is involved in the creation of an IEP?
An IEP is a team effort that requires input from a child's parents and education specialists. Other highly qualified health practitioners, such as behavioral specialists, psychologists, occupational therapists, and speech therapists, may also be required to assess your child's needs.
As a parent or guardian, you will have an opportunity to review the IEP and provide feedback. This way, you can flag any issues you have with the IEP with the people involved in putting it together and work on producing a program that best suits your child.
It's important to get as many of the original team involved in the IEP's creation as possible for IEP reviews.
How does a child qualify for an IEP?
There are 13 criteria that make a child eligible for an IEP under the Individuals with Disabilities Education Act (IDEA). These include:
Autism spectrum disorder (ASD)
Attention-deficit/hyperactivity disorder (ADHD)
Developmental delays
Emotional disorders or disturbances
Intellectual disabilities
Physical disabilities
Sensory impairments, such as hearing or vision impairments.
A child is also covered if they are affected by multiple disabilities that are listed under the IDEA.
The benefits of an IEP
Now that you understand how an IEP works, you might be wondering if it's worth all the effort. Here are the benefits that an IEP offers to children who need it.
Can help a child with special needs achieve better educational outcomes by providing an opportunity for success
Without access to additional supports in a traditional learning environment, children with special needs may be constantly behind their peers, not because they lack the ability to learn, but because material isn't being taught in a way that works for them. An IEP can provide the child with an education that suits their needs or style of learning.
It is a planned and structured system for learning for a special needs child
For the child, parent, or guardian, it's reassuring to know that you can go into each lesson knowing what to expect from an educational program and how it is going to be presented. You can also look ahead to see how the educational process will unfold for your special needs child, and you also have an idea of each person's role and what is expected of them.
Has advanced measurable objectives to track progress more accurately
While all educational programs have some metrics that allow you to monitor a student's progress, many IEPs take things a step further with SMART goals. SMART stands for Specific, Measurable, Attainable, Results-oriented, and Time-bound. This means that very detailed goals will be created for the child to reach, as opposed to aiming for any improvement in general. For example, a non-SMART goal would be that a child's reading speed will improve, versus a SMART goal that says a child's reading speed will improve to 150 words per minute. This elevates IEP goals and objectives above the goals and objectives of a traditional educational program. This also means that progress can be tracked and available to the parent at their request.
Ensures a quality education is provided
An IEP is more than an ordinary educational program. IEPs fall under the IDEA, meaning there are even stricter requirements that will ensure a special needs child receives a high-quality education. For example, an IEP must be planned and taught by professional educators and other highly qualified individuals.What is written into an IEP is considered law, and must be follwed by the team working with the child.

It caters specifically to the needs of an individual child
Not only is an IEP created that caters to the specific strengths and weaknesses of an individual child in mind, but many IEPs ensure that a special needs child gets additional one-on-one time with a teacher to improve their educational outcomes.
Help your autistic child gain the skills they need at Lighthouse Autism Center
Lighthouse Autism Center is the home of the unique Lighthouse Fusion ABA therapy program, a special program that combines the best of ABA and speech therapy to help your autistic child achieve their goals. These, when combined with our in-depth autism resources, can provide your autistic child with a solid foundation to develop their skills so that they can successfully navigate through life.
Together, we can unlock your child's potential