The Lighthouse Autism Center Staff
An Overview of the Amazing Staff at Lighthouse Autism Center
At Lighthouse Autism Center, we take great pride in our staff. They are truly the backbone of our centers. All staff members are highly educated and trained. Each staff member has at least a Bachelor's degree and all BCBA's have a Master's degree. All staff members are first aid, CPR and Crisis Prevention Intervention (CPI) certified. So who are the Lighthouse employees and what do they do?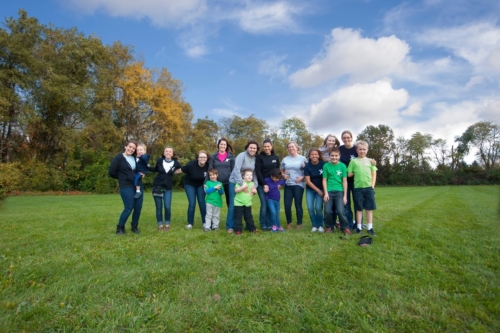 Therapists
Therapists make up the largest number of employees at Lighthouse Autism Center. Therapists are those employees working directly with your child each week. While program managers create therapy programs for your child, the therapists are the one's implementing these programs. Therapists are also responsible for recording data and providing feedback to program managers and clinical directors regarding the programs implemented for your child. All therapists have at least a bachelor's degree and go through constant ongoing training to ensure the highest quality therapy for your child. At Lighthouse, we have a wonderful group of therapists who are all very passionate about working with those diagnosed with autism spectrum disorders, some who have been doing so as long as eight years!
Program Manager
The program managers oversee the therapists who work with your child. Program managers conduct skill assessments when your child initially enrolls with the center, creates goals for and therapy plans for your child as well as writes insurance reports for your child and trains therapists in how to implement programs with your child. Furthermore, they then analyze data on the children's behaviors, revise goals and therapy programs accordingly, monitor therapists working with your child, and work directly with parents to provide updates regarding their child's progress.
Clinical Director
A clinical director is the most senior clinical staff member. The clinical director oversees the entire clinical team and program manager's report directly to the clinical director. The clinical director's responsibilities include developing quality ongoing training for program managers and therapists, child intake, and community outreach. The director spends a majority of their time observing children, and monitoring their programs and behavior intervention programs (BIPs) to ensure they are appropriate and implemented properly.
With a passionate and highly qualified clinical team, you can't go wrong with LAC!
Ready for a career where you can make a difference?