The Importance of Parental Involvement
At Lighthouse Autism Center, we believe in a team approach to helping your child reach their fullest potential. While every member of the team (parents, caregivers, therapists, educators, doctors, advocates) play a part in your child's success, a parents role is arguable the most important.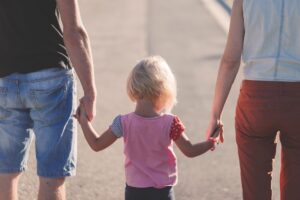 Support Starts from the Beginning
While the causes of autism are still unknown, it is important to start looking for the signs of autism early. Studies have shown that catching the signs of autism early in a child's life can lead to better outcomes. Some of these early signs include missing various developmental milestones, no babbling, no eye contact, no response to name, lack of expression (happy, smiling). If you suspect that your child may be exhibiting the signs of autism, it is important you contact your healthcare provider to determine if your child has autism.
Support Through Therapy 
Once a child receives an autism diagnosis, it is crucial that parents and caregivers seek appropriate therapy services for their child, which may include, ABA therapy, Speech therapy, Occupational therapy, or a combination of these and other therapies.
Specifically, ABA therapy is the only therapy recommended by the U.S. Surgeon General for the treatment of autism. With individualized treatment plans designed by Board Certified Behavior Analysts and the work of a trained Registered Behavior Technician, we sees children achieve great outcomes through this type of therapy.
Therapy At Home
It is equally important that parents work to implement the same skills their child is working on in therapy at home. For example, if a child works on using utensils as part of a therapy program, but parents do not work with the child to use utensils at home, that child may learn they only have to use utensils when they go to therapy, but not at home. Consistency and follow through are key to a child's success and that requires the commitment and work of parents and caregivers to follow through at home.
Lighthouse Autism Center
For parents and children at Lighthouse Autism Center, our Board Certified Behavior Analysts provide parent training's and will often go into a child's home to assist parents. We want to make sure that parents have the tools and knowledge to follow through at home and help their child achieve their highest potential.
To learn more about Lighthouse Autism Center, call 574-387-4313.