The Compassion behind Our Care – Meet Susan Stahly
Get to know the Compassionate Team of Clinical Experts at Lighthouse Autism Center
Meet Susan Stahly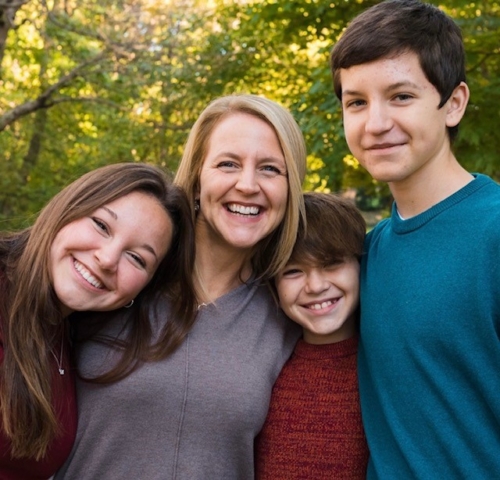 Susan Stahly is a speech-language pathologist at Lighthouse Autism Center. She has a bachelor's degree from Purdue University and received her master's degree from California State University, Northridge (CSUN). She has been in practice for 20 years. Susan recently enrolled at the Florida Institute of Technology (FIT) in May 2022 to pursue her master's in behavior analysis. She will join the team of three other dually certified SLP-BCBAs at Lighthouse Autism Center.
What made you decide on a career in therapy?
I was working as a catering manager with Marriott Hotels and Resorts; in the evening I would volunteer in the NICU at a local hospital. It became apparent that I wanted to be part of the healthcare industry; I loved working with patients and their families, have always been fascinated with healthcare, neurology, physiology, etc. as well as wanting to make a difference by directly helping others.
What inspires/drives you?
I am very passionate about doing all I can, within my area of expertise, to help our clients and their families. I always strive to learn more evidence-based strategies, techniques and follow research for the greatest benefit of our clients and families. I'm inspired by all of my current and past patients/clients/families – they have taught me so much and I'm grateful and feel privileged to work with them.
What is your favorite part of your job?
I love to see the smiles on learners' faces and love celebrating progress. It is rewarding to help build communication skills as well as feeding and swallowing skills. I'm grateful for our co-treat sessions, learning from each other and the collaboration as an interdisciplinary team.
How has this career path impacted you?
Working as an SLP has been an incredible part of my life; the families and clients that I've worked with have taught me so much and allowed me to sharpen my skills. I've been in awe of the strength, drive, and commitment I've witnessed; it has opened my eyes to the vast challenges people go through, and their perseverance. I'm grateful to be part of their journey.
What advice would you give to those seeking a Similar career path?
I would advise anyone interested in a career as a speech-language pathologist to spend time talking with or shadowing SLPs in a variety of settings, to help find your niche and which population and setting you are most passionate about. I would also advise them to continue to learn and strive to expand your skills and expertise.
Why Lighthouse Autism Center?
With the new Lighthouse Fusion model, I am able to pull from my past SLP experiences to consult and collaborate, to share my knowledge; partnering with Program Managers to blend our areas of expertise for the greatest benefit of our clients. I share Lighthouse Autism Center's desire to help clients and their families and can appreciate their desire to expand.
What is your favorite part about Lighthouse Autism Center?
My favorite part about Lighthouse is the people – such a fantastic team of co-workers, dedicated parents, and amazing learners.
What Lighthouse Autism Center value to you identify most with?
Care about people more than anything: Isn't that why we're here?
What is a fun/unique fact about you?
I dream of being a Formula 1 race car driver.
Ready for a career where you can make a difference?