Meet Sam Farber – The Compassion Behind Our Care
Get to know the Compassionate Team of Clinical Experts at Lighthouse Autism Center
Meet Sam Farber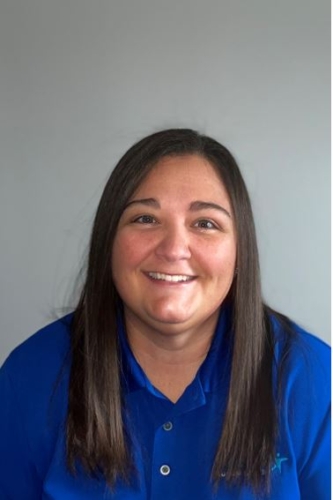 Sam Farber is a speech-language pathologist at Lighthouse Autism Center. She has a bachelor's degree in speech and hearing sciences from Indiana University Bloomington and received her master's degree from Nova Southeastern University. She has been in practice for six years. Sam recently enrolled at the Florida Institute of Technology (FIT) in May 2022 to pursue her master's in behavior analysis. She will join the team of three other dually certified SLP-BCBAs at Lighthouse Autism Center.
What made you decide on a career in therapy?
I have two brothers with autism and saw first-hand how therapies could impact not only their lives, but the lives of their loved ones as well.
What inspires/drives you?
My brothers and the clients I get to work with.
What is your favorite part of your job?
Seeing the impact for the kids and their families when they are able to communicate.
How has this career path impacted you?
This career has impacted me very positively both personally and professionally. I get to work with wonderful clients who teach me just as much as I get to teach them and seeing them have a lot of success and go on to bigger and better things really is the highlight for me.
What advice would you give to those seeking a Similar career path?
I would advise them to get experience and volunteer for a variety of different organizations that support individuals with special needs. Not everyone has the experience of growing up with siblings with autism and getting that exposure helps you find what you are most interested such as ages of client, type of setting you want (clinic based vs. home based), etc.
Why Lighthouse Autism Center?
My sister works as a BCBA at Lighthouse and spoke highly of it. I also had general understanding of ABA since I also worked with individuals with autism and grew up with my brothers, which is not common for an SLP. I was interested in the opportunity to work with clients with ASD since each child is so unique and wanted to provide a service that was not available to Lighthouse Autism Center at the time.
What is your favorite part about Lighthouse Autism Center?
The collaboration with the BCBA's and the families for the clients.
What Lighthouse Autism Center value to you identify most with?
"Care about people more than anything"
What is a fun/unique fact about you?
My favorite season is the summer and I prefer to spend my time off in the sun and on the lake.
Ready for a career where you can make a difference?