Meet Helen Corey – The Compassion Behind Our Care
Get to know the Compassionate Team of Clinical Experts at Lighthouse Autism Center
Helen's Lighthouse Story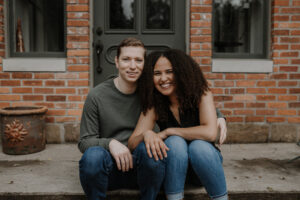 Helen Corey is a speech-language pathologist at Lighthouse Autism Center. She has a bachelor's degree and master's degree with a concentration in speech-language pathology from Ball State University. She has been in practice for six years. Helen recently enrolled at the Florida Institute of Technology (FIT) in May 2022 to pursue her master's in behavior analysis. She will join the team of three other dually certified SLP-BCBAs at Lighthouse Autism Center.
What made you decide on a career in therapy?
I had delayed speech, and didn't talk until I was 4 years old, and so I received speech therapy all throughout elementary school. I absolutely loved my speech therapist and she inspired me to make changes in every kid's life through providing them the means to communicate, whatever that may be!
What inspires/drives you?
I am driven by my need for continuous learning. I am always researching techniques, watching webinars, and making connections across the SLP world.
What is your favorite part of your job?
My favorite part of my job is being able to connect with all the kids, and when I walk into a building having kids come up to me and hug me, or say hi, and want to play all day with me!
How has this career path impacted you?
The career path has allowed me to take a step back in life, slow down, and appreciate the little moments. All children progress differently, and it is important to be able to celebrate the little victories!
What advice would you give to those seeking a Similar career path?
Learn to appreciate yourself for your special skills! No one is ever a perfect therapist, and we all need to continue to learn and grow as people and as therapists, because improving the quality of life for the children is always the top priority.
Why Lighthouse Autism Center?
I worked with a BCBA at a previous job site and found my niche of alternative and augmentative communication! The majority of kids that I have worked with along my career path, have had primary diagnoses of autism, and so it was a no-brainer for me at the time to come to Lighthouse so that I could work with one of my favorite populations full-time!
What is your favorite part about Lighthouse Autism Center?
My favorite part about Lighthouse is that they encourage expanding your mindset to become more adept in your profession, by providing access to continuing education.
What Lighthouse Autism Center value to you identify most with?
Put a premium on innovation & creativity. In the field of Speech Pathology, there is no need to only utilize a few techniques, there are so many different ways to achieve a goal, and it's fun to come up with completely individualized ways of targeting communication!
What is a fun/unique fact about you?
I have over 50 houseplants that I care for and love!
Ready for a career where you can make a difference?