Staff Spotlight: Meet Maddie
Lighthouse Autism Center is starting a new initiative highlighting the amazing employees we have working at our centers. Our Staff Spotlight will feature employees across all different centers in a variety of positions. This is an opportunity for our community to get to know the people who work so hard every day to deliver the best aba therapy to the kids and families we serve.
Maddie's Lighthouse Story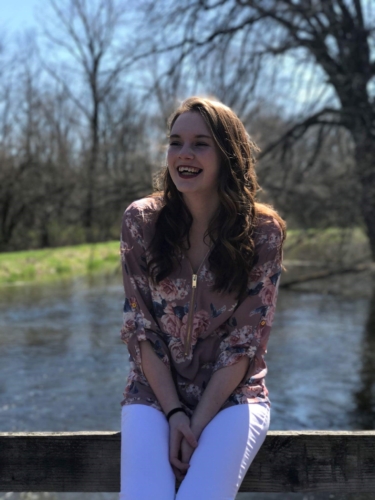 Meet Maddie. Maddie is a Registered Behavior Technician or RBT at our Granger, Indiana center. As a Registered Behavior Technician, Maddie works one-on-one with children who receive ABA services at our Granger center. She is responsible for implementing customized ABA therapy programs for the children she works with. Maddie has worked at Lighthouse for four months and has loved every minute. In fact, she has enjoyed it so much, she has decided to pursue her master's degree to become a Board Certified Behavior Analyst.
Tell us about why you applied for a position with Lighthouse.
"I'm very passionate about inclusion and love working with kiddos on the spectrum! I drove past Lighthouse every day on my way to work at another autism center and had heard so many amazing things about the company – which I can now confirm are all true! One day I just decided to apply and have not regretted the decision once!"
Tell us about the team you work with at Lighthouse.
"Every single one of the ladies I work with is absolutely amazing! The love for the kids is astounding, and they're always so helpful! It's amazing to be part of the Lighthouse family!"
What is your favorite memory from your time at Lighthouse?
"My favorite memory at Lighthouse was definitely our Christmas party with the kiddos! Seeing their faces light up with joy as Santa walked in and just getting to have fun with them was one of the most amazing things! I'm looking forward to experiencing it again this Christmas!"
How would you describe your Lighthouse experience?
My experience at Lighthouse has been incredible! It's so rewarding to grow closer to the kids and watch them progress! Not only that, but every LAC staff member I've encountered has been very friendly and always so helpful! I am truly blessed to be a part of Lighthouse Autism Center!
When Maddie isn't working, she enjoys spending time with her fiancé, chocolate lab, Hershey, and singing.
Interested in working as a RBT like Maddie? Lighthouse Autism Center is hiring.
Ready for a career where you can make a difference?