Staff Spotlight: Meet Katie Beth
Meet Lighthouse Autism Center's Staff Spotlight of the Month: Katie Beth
Meet Katie Beth! Katie Beth is a Registered Behavioral Technician at our Granger center, where she has worked for a year and a half. She also has a degree in ministry and theology from Atlanta Bible College. As an RBT with Lighthouse Autism Center, Katie Beth is responsible for working one-on-one with children with autism and implementing therapy programs designed by Board Certified Behavior Analysts. She helps children work on refining previously learned skills and helps them develop new communication, social, living skills and more!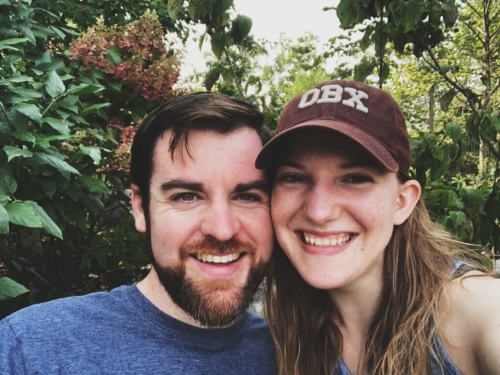 Tell us about why you applied for a position with Lighthouse.
I have always had a passion for working with kiddos and helping people. Since I knew that I wanted to be able to make a bigger impact in the lives of children with special needs, Lighthouse seemed like a natural fit! My aunt has Down Syndrome and she has been an inspiration in pursuing a career in this field.
Can you share a favorite part or memory about working with your Lighthouse teammates?
I love how supportive and encouraging my teammates are. Coming to work is easy when you have such a wonderful group of people to share the day with. I would not be able to do what I do without each of them!
Can you share a favorite part or memory about working with the Lighthouse kiddos?
The best feeling in the world is when you look back on when a child first started and see just how much they have achieved in their time with us. It is such a joy to be a part of their lives and help them grow!
Outside of work, Katie Beth enjoys spending time with her husband and their rescue dog Sage. She also enjoys photography and hiking.
Ready for a career where you can make a difference?