Lighthouse Autism Center Staff Spotlight: Jordan
Meet Lighthouse Autism Center's Staff Spotlight of the Month: Jordan.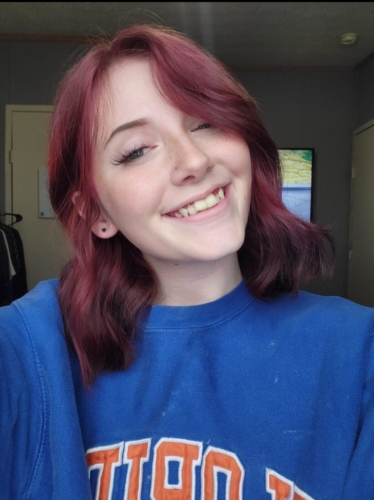 Staff Spotlight: Meet Jordan
Jordan started working at Lighthouse Autism Center in July of 2021 and has just recently hit six months as an (RBT) Registered Behavior Technician! She graduated from Warsaw Community High School as well as Ivy Tech and spent two years at Grace college. Jordan was a CNA for almost five years before becoming an RBT.
What is your favorite part of working for Lighthouse?
My favorite part of working at Lighthouse is the bonds we all build with these kiddos. A lot of these kids look forward to seeing us everyday and it warms my heart. I love seeing the impact we can make on these kids and watching them grow.
How would you describe your experience working for Lighthouse?
My experience at Lighthouse has been like no other job I have ever had. The teamwork is unmatched. When I started, my first day was full of encouraging words and tons of help. Even to this day I am still encouraged and never have to look far for help.
Do you have a favorite memory from your time here?
My favorite memory is a small one, but it has stuck with me still. Once I had passed my test to become an RBT and began working by myself, the bonds I built with the kiddos were amazing. Nothing felt better than bringing a child in to the center at the start of the day and having them say your name and being so excited that I was their teacher that day!
Ready for a career where you can make a difference?