Staff Spotlight: Meet Ashley
Lighthouse Autism Center is starting a new initiative highlighting the amazing employees we have working at our centers. Our Staff Spotlight will feature employees across all different centers in a variety of positions. This is an opportunity for our community to get to know the people who work so hard every day to deliver the best aba therapy to the kids and families we serve.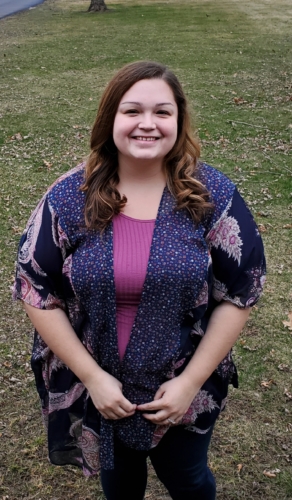 Meet Ashley. Ashley is a Board Certified Behavior Analyst and a Program Manager at our Warsaw center. Ashley has worked at Lighthouse Autism Center for 5 years and began her Lighthouse journey as an RBT before being promoted to a Senior Therapist and eventually a Program Manager. She designs unique programs for each of the children she works with and works with therapists to implement these unique programs.
Tell us about why you applied for a position with Lighthouse.
"I joined the LAC team for their values and passion for working with the kiddos and providing services for children in need in the area."
What is your favorite memory from your time at Lighthouse?
"One of my favorite memories is being a part of the Warsaw Center expansion. During this time, we doubled in staff size and caseload in a matter of 6 months. This was exciting to me because it meant that LAC was able to provide more and more services for children in the area. The atmosphere at Warsaw has always been positive and collaborative. Given the openness of the center, all staff are provided with the experience of a team. Therapist, senior therapist and management are continuously working together to provide the best therapy possible for all of the kiddos."
How would you describe your Lighthouse experience?
"I would describe my Lighthouse experience as wonderful. Through my different positions and locations at Lighthouse I have always been greeted with smiles and encouragement in my job. Now as a manager, I make sure to continuously follow our LAC values of care about people, more than anything and give away credit. It is the positive, kind words that go a long way!"
Ashley grew up in Valparaiso with a large family. She is the youngest of four and has 15 nieces and nephews! In her free time, she enjoys spending time with her husband and two dogs, Wrigley and Duke!
Ready for a career where you can make a difference?