Staff Spotlight: Meet Alexis
Meet Alexis: Mishawaka Center
Meet Alexis! Alexis is a Registered Behavioral Technician at our Mishawaka center, where she has worked for a year. She is a graduate of Indiana University and holds a degree in Psychology. As an RBT with Lighthouse Autism Center, Alexis is responsible for working one-on-one with children with autism and implementing therapy programs designed by Board Certified Behavior Analysts. She helps children work on refining previously learned skills and helps them develop new communication, social, living skills and more!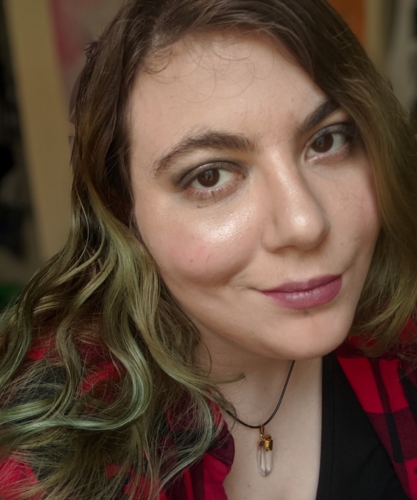 What made you want to apply to work at Lighthouse?
I wanted to work somewhere where I could help kiddos live their best life. I knew I could do that at Lighthouse Autism Center.
Tell us about your favorite part of working with your team at Lighthouse.
Honestly, my favorite part of working with my team is being able to be myself around them, inside or outside of work. Whether it's making jokes or needing support, they are always there.
Can you share a favorite part or memory about working with the Lighthouse kiddos?
My favorite memory is hearing one of our non-verbal kiddos finding their voice. The list words he knows went from zero to almost 30 seemingly overnight. I may have shed a tear or two hearing him talk.
How would you describe your Lighthouse experience?
It's been the most supportive environment I've ever worked in. The staff, the seniors, and our PM's are just all so friendly and easy to get to know.
In her free time, Alexis enjoys painting to help her relax. She paints on canvas and on miniatures, which are only one inch tall!
Ready for a career where you can make a difference?