Staff Spotlight: Meet Alexis
Meet Alexis: A Registered Behavioral Technician at LAC Avon
Meet Alexis! Alexis is a Registered Behavioral Technician at our Avon center, where she has worked for one year. As an RBT with Lighthouse Autism Center, Alexis is responsible for working one-on-one with children with autism and implementing therapy programs designed by Board Certified Behavior Analysts. She helps children work on refining previously learned skills and helps them develop new communication, social, living skills and more!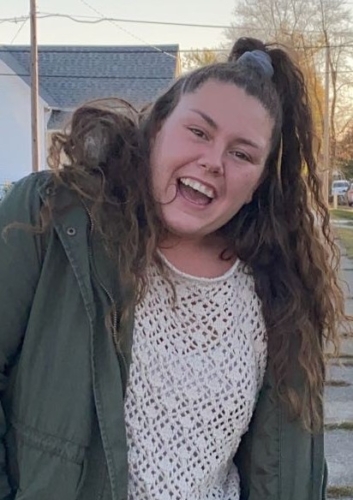 Tell us about why you applied for a position with Lighthouse.
I applied to Lighthouse Autism Center because I wanted the opportunity to provide meaningful services to children in an urban setting.
Tell us about your favorite part of working with your team at Lighthouse.
My favorite part of working with my Lighthouse teammates is being able to leave work every day knowing we are making positive differences in the lives of our kiddos and having the most fun while doing it!
How would you describe your Lighthouse experience?
My "Lighthouse experience" has been great! No two days are alike, and I have been able to learn a lot about myself as an employee and as a therapist while working for Lighthouse! Everyone I have had the opportunity to work with has been team-driven with shared goals, and the unwavering support for each other is incredible!
Alexis is the oldest of seven kids and has a pet bunny named Ice Cube. She is a graduate of Indiana University Kokomo, where she majored in Psychology and minored in Spanish.
Ready for a career where you can make a difference?