Staff Spotlight
Madelyn's Lighthouse Story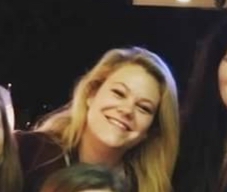 Madelyn Horvath, ABA Therapist
Lighthouse Autism Center would not be the fun and caring center it is without our talented and dedicated staff. Our Staff Spotlight, Madelyn Horvath, is one in particular that has truly made an impact on the lives of our children. Madelyn stated, "My favorite thing about working at Lighthouse is that it doesn't feel like work. I genuinely love coming here and being with these kiddos."
Madelyn graduated from Valparaiso University in 2012 with a bachelor's degree in Social Work. She began her career at Lighthouse in February 2016.
Madelyn has put her heart and soul into her work and it shines through. she said one of her favorite and most fulfilling parts of her job is when a child reaches their goal. she said, "I love having expectations be blown out of the water when a kid surpasses a goal that at the start seemed unlikely to be successful. I love telling a parent at the end of the day something their child did awesome and seeing the parent's face light up like i just told them their child won the lottery."
Additionally, she has card for her two autistic brothers since she was 16. She said, "I have a very special place in my heart for these kids. I love that when I talk about my job to people who have no idea what i do that when i'm done talking, they go "wow, I can tell you like what you do."
Ready for a career where you can make a difference?